---
---
Being actually one of the most used social media, the very recent TikTok application that allows to easily creating and edit short videos has taken over the world, and marketing on the platform becomes a need for many businesses.
But how to do digital marketing properly on the platform and convert an audience to buying products or services outside of the application?
We asked the community for their best tips on the subject, and here are their answers.
Have you been able to convert your audience on TikTok to buy your products or services? What is your ONE tip to sell on TikTok?
Hamna Amjad: use a hashtag challenge to promote your brand
TikTok has evolved from being a fun and creative video-creation app merely to a marketing and advertising platform. Besides advertising on TikTok, there are many other ways to sell on it.
Using a hashtag challenge is one of the most effective ways to promote your brand on TikTok. Brands can collaborate seamlessly with the TikTok community by tapping into their talent and creativity. It's the best way to market your business without being pushy.
RELATED STAT: "16% of all videos on its platform are tied to hashtag challenges, and more than one-third of its users have tried them."
An entertaining hashtag challenge can drive enormous engagement and user interaction. First, you need to create a branded hashtag. Then encourage users to create or recreate content and add your branded hashtag to it.
The success of this strategy lies in two things:
Make sure the challenge is interesting, attention-grabbing, safe, and not so hard to do.
Create the right branded hashtag for it.
PRO-TIP: Collaborate with the TikTok influencers to further promote your hashtag challenge.
With the right planning, your #hashtagchallenge will go viral in no time!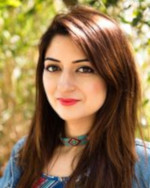 Hamna Amjad, Outreach Consultant @ Heart Water
Stephanie Conway: user participation is the key to selling on TikTok
Enticing user participation and interaction with your posted content is the key to successful selling on TikTok. One great way to do this is to start a hashtag challenge. For example, if you have a hotel, you can promote to guests at the hotel to share their favourite experiences at your establishment under the same hashtag. As the users desire to get themselves featured by the hotel, they also promoted the brand name and shared the experience with other users. But don't forget that social media interaction is more about authenticity and relatable content than trying to create something that's perfect.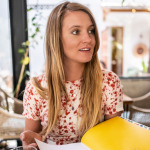 Stephanie Conway is a digital nomad, marketing guru and the founder of Symphony Marketing Virtual Assistance.
Charles Caglar Unal: Taking advantage of Tik Tok advertising
Advertisements on Tik Tok help you to reach a high number of users. Social media also offers more precise targeting, allowing you to reach your audience more easily.
Ads on the platform are divided into four categories:
Native content: like the ads on Snapchat and Instagram, native content on Tik Tok takes into account clicks on brand websites and application downloads.
Brand takeover: companies have the possibility to create images, GIFs, videos... To generate more traffic, insert in your content links to your website or other high value-added content.
The challenge of the hashtag: it is not always easy to make it viral. The ideal is to use popular hashtags.
Branding objectives: they are similar to Snapchat's 2D and 3D objectives for faces and photos.
Tik Tok is now more popular than Facebook and Instagram. The social network has especially a young audience eager for fun and creative content. If your company wants to reach this type of audience, choose Tik Tok to broadcast your content.
However, be sure to adapt the format of your ads to the platform's operation. To get the most out of your digital strategy on Tik Tok, familiarize yourself with its functionalities. Last piece of advice: use an influencer to optimize your results.
Charles Caglar Unal,MBA
Jon Torres: you don't want your audience to realize you are selling
For my clients I have run some pretty successful campaigns. My number one tip to selling on TikTok would be to create content that is engaging and blends well with the platform. Your videos should be entirely created and edited on TikTok because thats the style users are most used to seeing on that platform. You don't want your audience to even realize you are selling to them. You first one to entertain because after all that is what they are there for. Find a unique way to tell potential clients about your company and your products. You don't want to production value to be studio created perfection. You want it to be relatable, entertaining yet still point customers back to your site or where to purchase.
TikTok marketing guide
@realjontorres on TikTok
Jon Torres, Founder, Jontorres.com
Eric: have an engaging caption in the video preview
I create websites for people using Tik Tok. I create a video and hope they click on my link and we go from there after an inquiry.
What works well is having an engaging caption / shot in the preview of your video.
Eric, EZMoments
Jeremy Davis: be consisten, create engaging videos, drive awareness
TikTok has the best organic reach of any platform currently, much like Insta back in the day.
Converting that traffic into consumers, however, is unique.
I cannot give one magic solution, so here are the 3 most important.
1. Be consistent- 3-4 posts per day.
2. Create engaging videos within your niche to increase likes, shares and commits.
3. Do NOT sell in your videos. Have your videos drive awareness to your product. Let your BIO create your sales.
Strategic Acquisitions and Marketing is a social media consulting firm that also provides ADA compliance and App creation.
Jesse Silkoff: selling on TikTok is daunting, make it fun!
When your business is roofs, selling on Tik Tok is daunting. Make it fun. Create before and after hashtag challenges. Encourage roofing crews to make their videos while working (safely, of course). It's not the most natural fit, but thinking out of the box will make Tik Tok a viable sales funnel for home improvement contractors.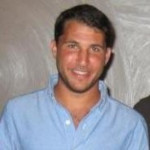 I'm Jesse Silkoff, president and co-founder of MyRoofingPal, an online marketplace that connects property owners with roofing contractors. We operate in 4,000 U.S. cities.
Majid Fareed: TikTok influensers were cheaper than Instagram
There are many influencers in Tiktok. So I decided to approach them for promoting my product. They were cheaper than Instagram influencers and conversion was high. I think TikTok is great for influencer marketing.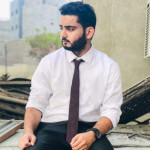 Majid Fareed, Digital Marketer, Angel Jackets
Jack Wang: Fun is the main takeaway of TikTok
Fun is the main takeaway of Tiktok. The playful nature of the app itself attracts happy-go-lucky individuals who are more interested in creative ways of presenting content, rather than traditional methods. In a way, it is a new tone and method of advertising.
So let those creative juices flow and just have fun. You have a lot of tools to use to create a short clip, and that should be worth your while.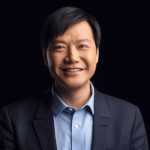 Jack Wang, CEO of Amazing Beauty Hair
Mason Culligan: gain buying customers through a brand takeover
TikTok is an excellent platform for brand awareness. TikTok has become one of the biggest platforms today, and with 800 million active daily users, TikTok is an effective way to boost your product/brand's visibility and gain new customers. Using TikTok for your business can bring success, given it has the highest social media engagement rates per post compared to Instagram and Twitter.
One way you can leverage TikTok to gain buying customers is through a brand takeover strategy. You can do this by showcasing your products and services through daily contents accompanied by organic tips and tricks. TikTok is not only about music and comedy skits; there are also individuals providing valuable information. Engage with your TikTok followers with entertainment, informative content about your business. You can likewise link your website to your content materials.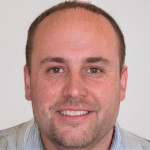 I am Mason Culligan, founder and CEO of Mattress Battle—a multimedia company I started after working in the IT industry for 15 years.
Austin Glanzer: the key is to build trust first through videos
I have been able to grow my TikTok audience to over 50,000 followers in less than 4 months. I have done this by posting consistently and staying in my niche. I have been able to convert new customers to my business by having *very small barriers to entry *in the link in my bio. For example, I have a link that will take people to my podcast, free downloads, and other social media platforms. Through this, I have been able to convert many people to paying customers and regular listeners on my podcast.
The key is to build trust first through your videos and then add value to the viewer's life through for either free or incredibly cheap. Then by building a relationship, you can convert them to higher paying customers.
Austin Glanzer, Owner - https://www.glanzair.com/
Nidhi Joshi: Collaborate with TikTok Influencers
By approaching TikTok influencers as a brand or an organization you can widen audience reach on your platform. Collaborate with relevant TikTok influencers and originate a working relationship with them but it's pre-emptive to being strategic about whom you partner with. Search influencers who work within your niche and whose characters range with your brand's values.
To get outcomes from TikTok influencer marketing, make sure that th influencer's viewers match your target audience. You can also find the right influencer using an online tool that allows you to search bios on TikTok, watch for mentions of other brands, the most popular languages used in an influencer user, and more.
TikTok influencers will assist you in spotlighting your product and mention it in a TikTok video. He/she will advertise about your product or services in the video description and provide a link to your brand in the explanation.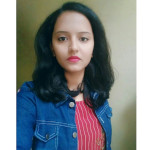 Nidhi Joshi, Business Consultant, iFour Technolab Pvt Ltd - Web Development Company
Cassie Moorhead: focus and build a relationship with influencers
Our tip is to focus and build a relationship with micro and nano-influencers that fit your brand on TikTok.
Consumers today trust a brand recommendation from a friend or authentic social media influencer more than a generic marketing ad. Newly launched and up-and-coming brands often can't afford a sponsored ad from a celebrity and don't know how to find the right type of brand ambassadors.
Many brands, especially smaller ones, prefer to work with micro and nano brand ambassadors because of their authentic voices and authority in their niche. The days of celebrity influencers are over; instead, brands are working with real people.

Cassie Moorhead, Brandbass PR Manager
Rahul Vij: choose hashtags over ads, people trust influencers
Choose Hashtags over Ads
TikTok may have different advertising options, pre-roll ads and In-feed ads, but hashtags are unbeatable methods to grab attention. A video posted with a trending hashtag is going to be noticed. And, if it is fun and entertaining, it may go viral. Remember, over 40% of the TikTok audience is between the ages of 16 and 24. To attract them, shoot an interesting video and post it with a hashtag.
People Trust Influencers
TikTok people do not trust traditional ads. However, they believe in influencers. Apart from that, working with influencers is more cost-effective than investing in ads. Work with relevant TikTok influencers and ask them to post a video with your product.
Introduce a Challenge
Challenges are one of the easiest ways to include people in your promotional strategy. An interesting, entertaining challenge can go viral and grab attention for a product.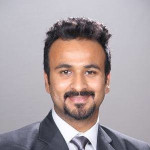 Rahul Vij, CEO, WebSpero Solutions
Richa Pathak: we have used before and after campaign
I helped one of my clients to run an influencer campaign in Tiktok for conversion. We have used 'before and after' campaign for them. In that campaign, the influencer showed his lifestyle without that product, and how happy he is after our client's product, how it made their life sorted.
Our client was dealing into smart headphones, we expand the market reach using Tiktok campaign, the headphones were great quality, fitness-friendly, ear-friendly by offering optimal audio settings.
Our Tiktok influencer created a funny video without that headphones and then how our client headphones made him feel like a rockstar. It created a good brand image. and the sale was increased by 30X as compared to the previous sales cycle.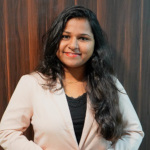 Richa Pathak, the founder, and editor at SEM Updates
Özgür Taşkaya: professionally curated videos don't work as good as natural videos
My team has managed TikTok Ads accounts of few advertisers and I found that professionally curated videos don't work as good as natural videos shot with a smartphone. TikTok is a peculiar media and you need to play by TikTok's rules when talking to TikTok audience. You need to join the show and take part in the challenges. The best way is for an employee or a even high level executive to take their smartphone and shoot a native video about whatever TikTok users are taking part at the time. This is how you will sell in
Ozgur Taskaya is a senior marketing professional. After leading growth teams in the UK at Skyscanner, he has co-founded Fenomio, performance-driven social media influencer marketplace.
Heinrich Long: utilize their paid ads with an in-feed video
As an online privacy and security resource center, offering users the tools they need to stay safe online, we decided to launch a marketing campaign on TikTok to drive traffic to our site and convert our TikTok followers into customers and users of our services. My one tip to sell on TikTok is to utilize their paid ads service with an in-feed video, accessing a huge target audience via the "For You Page". The marketing video can last 15 seconds with various calls to action. With our paid ads campaign, users were able to click through to our URL, driving traffic to our site. By launching an ad campaign on TikTok you open up the opportunity for social shares and in turn have the ability to reach an enormous audience. It goes without saying that the video needs to be super engaging!
Heinrich Long, Privacy Expert at Restore Privacy
Frequently Asked Questions
How to increase selling on TikTok?

Using hashtags is one of the most effective ways to promote your brand on TikTok. Brands can seamlessly collaborate with the TikTok community using their talent and creativity. This is the best way to sell your business without being pushy.

What are the best selling products on TikTok ?

Specific products that have gained significant traction on TikTok include viral makeup brands like Glossier and Fenty Beauty, trendy clothing items like tie-dye loungewear and oversized shirts, smart devices like phone accessories and smartwatches, aesthetically pleasing home decor such as LED lights and wall tapestries, and customized products like name necklaces and custom phone cases.
---
Explore Your Business Potential: Discover Our Range of Transformative Courses Today!
Unveil the power of knowledge with our diverse array of courses, from Operational Procurement in S/4HANA to SEO essentials. Elevate your expertise and drive success in your business ventures.
Get your course
---
---