Creating a great TikTik video that will go viral and has a lot of shares and views might be difficult, especially for new comers that are not yet familiar with the app.
---
---
How to use TikTok for beginners?
Creating a great TikTik video that will go viral and has a lot of shares and views might be difficult, especially for new comers that are not yet familiar with the app.
TikTik is a social media mobile phone application that allows to easily create and edit 15 seconds videos by adding effects and music with a few clicks.
On top of that, unlike most other social media app that necessitates to create an account and eventually find friends before accessing content, TikTok app directly puts takes you to seeing videos as soon as you open up the app - without having to register or create any content.
This is most likely one of the reasons why the app has been so popular lately, and got more than a billion downloads - it is very easy to use, the videos are flawfless and the transitions are greatly done, and also it is very easy for anyone to create a great video content at the tip of your finger.
But if you want to crack the TikTik algorithm and make more views on your content, what are the best tips to actually achieve it?
While there are many different ways to tweak your application and your profile to look more like you and what you want to show the world, you must also work on your videos.
TikTok Tips And Tricks 2020 | 8 Best TikTok Tricks To Step Up Your Game
As some experts told us, understanding your audience and adding your own personal touch to your videos are important things to keep in mind when creating content on TikTok to have a chance to create viral videos that will reach a broad new audience.
See below some expert tips to step up your TikTik game!
What is your best tip to create a great TikTok video that will engage visitors and get more followers? Share a screenshot of your video and show off your profile!
Adeel Shabir: understand your audience
TikTok has been in the trend because it offers multiple arrays or marketing and promotion of talents that are already out there. It looks like a simple application for fun and time spending on checking on other people's engagement. According to statistics, TikTok reports having 800 million monthly active users worldwide. By Feb 2019, TikTok hit 1 billion downloads, beating Instagram and Facebook in app stores.
Source
Following are the tips for gaining more visitors and more followers:
1. Understand your audience and make sure you are following and like their work. This way you will be on their search radar.
2. Study the platform and the know-how about the business aspects of using TikTok. This will enable you to be more clear about the usage of TikTok.
3. Create fun content, that makes the audience stick to watching your business video or advertising.
4. Use hashtags in your video or on your videos. Start with the hashtag challenge. This will enable to you be easily searched in the TikTok browser and hashtags are a fun way to market yourself.
5. Work with influencers and make them use your hashtags or your products if you are selling your products. Influencers have already done their hard work and have a decent following. Why not, use their platform to market your business.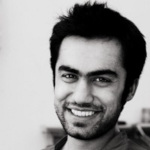 I am Adeel Shabir, working as an Outreach Consultant at Heart Water - an alkaline rainwater company fighting against the plastic epidemic by using 100% recyclable aluminum bottles.
itzspres: add your own personal touch
My personal best tip to create a great Tik Tok video is Making creative & high quality content. First Make your videos interesting and creative by adding your own personal touch. You can do so by finding a new trend and Putting your own spin on things to showcase your creative side.
While keeping that in mind when filming, consider the lighting and background of your video to ensure that your audience can easily see everything in the frame to make sure the video is the highest quality possible.
@itzspres
Frequently Asked Questions
Why is TikTok for beginners useful?

TikTik is a social media mobile app that makes it easy to create and edit 15 second videos by adding effects and music with a few clicks. Also, unlike most other social media apps that require you to create an account.

What are the best tips for TikTok videos?

Here are some concise tips for creating engaging TikTok videos: grab attention quickly, keep it short and sweet, use trending hashtags and challenges, be creative and authentic, leverage popular sounds and music, tell a story, add text and captions, optimize for vertical viewing, engage with the community, consistency is key.
---
---
Explore Your Business Potential: Discover Our Range of Transformative Courses Today!
Unveil the power of knowledge with our diverse array of courses, from Operational Procurement in S/4HANA to SEO essentials. Elevate your expertise and drive success in your business ventures.
Get your course
---