---
---
Making an exceptional Instagram profile already is difficult, and making it successful is even more complicated!
In order to find out how to achieve getting more followers, we asked 15 influencers to show us their profiles and tell us how they bring added value to their followers, ultimately get more followers organically, and bring more visitors to their products or services.
 Is your Instagram profile exceptional, shall we follow it? Show us your profile and explain us why is it great and how did you bring added value to your followers.
@madamemethven – 1.8M followers: pledged to raise $1 million for LGBTQ people
Methven plans to raise the funds to help LGBTQ people affected by the crisis by creating jobs through an initiative she recently launched called the PLUR Association — an acronym for Peace, Love, Unity, and Respect.
She'll use her fashion line to create employment opportunities through PLUR's "Independent Contractor Sales Agent Program." The popular Instagram star runs two high-end lingerie brands, Madame Methven and Lactrodectus, as well as a "festival lingerie line" called Special K.
The initiative will primarily assist the unemployed and disenfranchised members of the LGBTQI community, the domestic violence survivor community of both men and women, and the sober living community," she said.
Besides providing employment assistance to those who need it, Methven also said that she plans to raise money "through sales of my new festival lingerie line, Special K, among other means to help as many people as possible."
Methven said that "10% of all proceeds go to several different charities such as EDM Cares and other EDM/LGBTQI based charities that fight to protect and advance equality and social justice for these communities.
@madamemethven on Instagram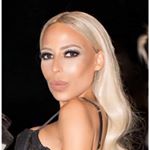 Fashion designer, Kaila Methven, who is the "KFC heiress" has pledged to raise $1 Million for LGBTQ people. Kaila has 1.7 million Instagram followers @madamemethven (website: www.madamemethven.com).
@monicawalton_ - 65k followers: highlights what is like living on a tropical island
My name is Monica Walton and I run a Travel channel in the Cayman Islands, showing different places to visit on the island as well as travel videos from around the Caribbean. I have a passion for storytelling and all aspects of production. I'm a journalist by trade and I utilize social media to engage with my audience, to give people more of a behind the scenes look at filming the show, and of course, the beautiful beaches we have here in Cayman! It's also a great way to showcase my portfolio of videography & photography and garner new business leads.
@monicawalton_ on Instagram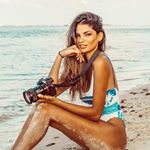 Monica is a travel journalist and TV host who works with brands such as DJI, Jeep, Jetsetter to create content for travel, lifestyle & camera brands. She shares video / drone advice on her platform and gives her audience a behind the scenes look at life in the Cayman Islands.
@roh_habibi - 27k followers: engage with my audience and reach out to new clients
My name is Roh Habibi of Bravo TV's Million Dollar Listing San Francisco. I have an intrinsic passion for all facets of real estate. This coupled with unparalleled expertise and a background in finance and wealth management have made me a sought after industry expert and well-regarded authority. Instagram has been a great way for me to engage with my audience and reach out to new potential clients. As a real estate agent, I represent my brand- so I want my audience to get to know me! My personal instagram account is a place for me to express my personality by sharing my thoughts and also photos of my family. On the other hand, my business instagram account follows a more professional tone that I use as a way to engage with existing and potential clients. I create images on Canva that include quotes or ideas that relate to the real estate business, as well as post photos of my amazing listings.
The visual aspect of Instagram requires images that are eye-catching, so that is what I try my best to accomplish. By following my instagram account(s), you will be flooded with any relevant information regarding the Bay Area real estate market, as well as having an agent that is always willing to answer any questions that may come to mind.
@roh_habibi on Instagram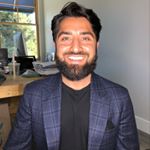 Roh Habibi of Bravo TV's Million Dollar Listing San Francisco. Roh utilizes social media as a way to expand his audience and reach out to existing followers. Instagram specifically has been an incredible platform for Roh to build his brand. On his personal account, Roh interacts with 27.9k followers, and his business account engages with 1,185 followers.
@edgarallanpoets - 24k followers: a place to hide from this crazy world
For our sound we find inspiration from Poe and Hitchcock and we like to call our music Noir Rock.Also visually we try to reflect Edgar Allan Poe and Hitchcock atmospheres and for this reason, our social profiles are not very colorful.
If Conrad Veidt is one of your favorites actors, if you are not scared when a black cat crosses the road in front of you, if you like Morticia's withered roses and you love Hitchcock's vertigo effect, our music and social profiles are the places for you.
Our Instagram is a romantic, dark, crepuscular place where to comfortably hide from this crazy colorful world.
@edgarallanpoets on Instagram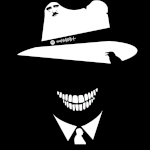 The Edgar Allan Poets are an alternative band that promotes a dark and intense sound that's being called noir rock. Their music is a mix of grunge guitars, classical strings and lyrics that evoke tales shrouded in shadow and mystery.The Poets are two rock noir artists inspired by the works of Edgar Allan Poe and Hitchock.
@emjacquelyn - 12k followers: petite women searching for affordable clothes
I've gained over 11k+ followers on Instagram by first finding and establishing my niche - petite women searching for affordable clothes and Amazon finds. After finding my niche, I've continued to post daily sales, finds and outfits that I believe that will appeal to them and continue to use relevant hashtags to reach my niche.
@emjacquelyn on Instagram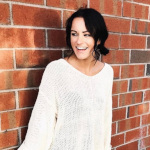 Emjacquelyn shares casual outfits, amazon finds, affordable fashion + petite fashion, everyday outfits, and direct links for easy shopping.
@spellsandcurses - 8800 followers: offering entertainment and positive motivation
My Instagram profile is great because it tells my story while offering them entertainment and positive motivation through music and daily affirmations. This leads my followers to listen to my music and connect with me on an even deeper level.
@spellsandcurses on Instagram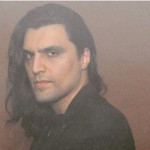 TheRave is a recording artist who releases music with his band Spells and Curses. Together they prove that despite our past trauma, surviving and making a better life is the ultimate revenge. Thus they create music that acts as a "spell" to enhance the moment or a "curse" to damn it.
@dogwith_blog - 6700 followers: common pet care tips and adoption-related queries
My Instagram profile aims at driving dog adoptions across India. Our posts try to motivate people to adopt pets instead of buying them from breeders and puppy mills. Many times people don't know about the local level adoptions – who to contact and where and end up buying breeds.
We help connect people with a common interest for pets and the accompanying community has helped us drive adoptions as well as a lead source for prospective adoptive families. We also help our followers with common pet care tips and help them guide on their adoption-related queries. We have driven over 500 adoptions of homeless and abandoned dogs.
@dogwith_blog on Instagram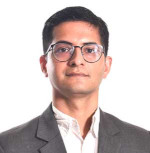 Abhishek Joshi is a Digital marketer, blogger and dog lover. Aside from work, he has curated a blog and a thriving social community celebrating dogs and driving adoptions for abandoned or homeless dogs. So far, 500+ free adoptions have been driven via it.
@natezface - 4500 followers: I like to misdirect my followers ideas
POV: You're scrolling through Instagram at 2:00am. You stop at a profile titled @natezface. You wonder, who is Nate and why should I care about his face? Why is his profile registered as a shopping mall?
Let me answer that question by ignoring it entirely. In my art page I like to incorporate my personality. If you don't have some fun with your posts you're essentially a business page operating with way less money. I like to misdirect my followers ideas of what they think my next post will be, interact with them, and try to offer some humor in my responses. To me, a genuine sense of interest creates a better back and forth with your target audience. I hope that my page @natezface will cause someone to stop scrolling and become very intrigued or extremely confused.
Honestly either one is a win in my book, and I'm illiterate.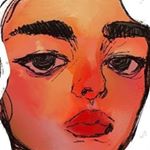 @natezface
@danakhumphrey - 3700 followers: my adventures traveling the world
It's my adventures in living life and traveling the world. I like to dance, read and play in the sun. I just shaved my head and I meet many cute pets.
@danakhumphrey on Instagram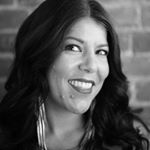 Dana Humphrey
@chessgammonofficial - 1600 followers: find out exactly what we are and we offer
We would certainly say we have put time and effort on our Instagram profile to ensure our followers would instantly notice what our profile is outlining. Our profile is simple stating the facts of our company and allowing them to browse through our vast collection, we are of course very proud and more than happy to be followed on Instagram. We feel, with our profile, we enable those who land on our profile and Instagram page to find out exactly what we are about and as a business what we offer. Indeed time and effort needs to be placed into a company Instagram profile as social media marketing is well and truly on the rise where we tend to find more followers on Instagram significantly appreciate the time and effort placed into the posts.
@chessgammonofficial on Instagram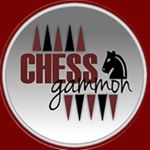 Chessgammon
@pietracommunications - 500 followers: a place to go and find something new
Our communications agency is dedicated to empowering and growing businesses, and their visibility, in the gem and jewelry trade. That said, as I looked around and saw what others were doing with their Instagram profiles, I was aesthetically underwhelmed. I wanted to see unique designers having a voice, within a beautiful layout, celebrating their pieces. Therefore, we scrapped our old account and sought to create something that profiled small businesses. Our profile is a place to go and find something new, and each designer has an accompanying interview on our blog, so viewers can get to know them better, in their own words. Everything shown is an editorial--we profile businesses we love just because. We want the world to enjoy their beauty and voice, as we do, and encourage people to nominate their favorite designers to be profiled as well.
@pietracommunications on Instagram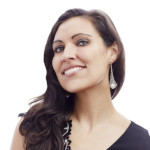 Olga Gonzalez, CEO, Pietra Communications
@moxmilk - 300 followers: really informative about CBD and mental health
We're really proud of our instagram profile, as it's super colourful, well connected and really informative about CBD, supplements and mental health.
I think our value add is that we provide good insights on an often murky industry.
@moxmilk on Instagram
My name is Fosca Farace and I'm a certified NLP Master Coach, as well as a passionate advocate for CBD use and recognition.
@codybensonphoto - 400 followers: followers help guide my work
I truly try to bring content to my current an future followers by engaging with them directly and letting them have the option to help guide my work inevitably helping my portfolio grow by using my audience as a means to try new things I hadn't thought of.
My story in starting photography began 5 years ago trying to scrape together some extra money to help pay for my college expenses, but the more I began working with a camera the more I really began to love capturing the moments in a person's life. I slowly built myself a brand within my community, and have slowly reached further into new avenues of photography such as real estate and travel photography teaching myself the ropes as I've gone along.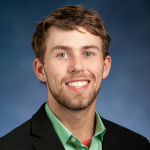 Cody Benson Photography
@nijelusa - 300 followers: read my posts and know they are not alone
An honest and hardworking profile that represents me as a person is what you will find on my instagram. Currently seeking the ways to grow and build an instagram profile to represent me as a musical artist as well as my devotion to faith, I am constantly meditating on the content I am putting out, to uplift all people yet still know I will face adversity. My profile hosts a combination of posts: those which represent my artistry, posts to enlighten the public of often misinterpreted biblical knowledge, as well as just those posts to share my story and the struggles I currently face. Others can see my profile, read my posts, and know that they are not alone; know that there is someone out there who does care about the people of the world and is not afraid to make the sacrifice to speak the truth all for the well being of others..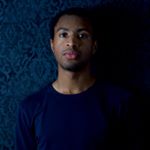 A 23 year old, Spiritual HipHop producer and artist from Laurel, MD. A college dropout from the University of Pittsburgh after a sickness thankfully overcome, and now putting to use the intersection of business and the arts that has long been his passion.
@angeljacketss - 500 followers: giveaway contests
We are online clothing store we may not have many followers but we some times start giveaway contests.
@angeljacketss on Instagram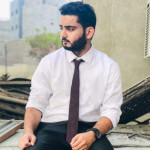 Majid Fareed, Digital Marketer, AngelJackets
Frequently Asked Questions
How to make your Instagram profile popular?

An Instagram influencer profile shows us that in order to engage your audience and drive traffic, you have to be interesting to your viewers. You must respond to their requests and be an example for them.

How many Instagram profiles can one person have?

One person can have multiple Instagram profiles. Instagram allows users to create and manage up to five accounts using a single device. This feature allows individuals to have separate profiles for personal, professional, or other purposes, providing flexibility in managing different online identities.
---
---
Explore Your Business Potential: Discover Our Range of Transformative Courses Today!
Unveil the power of knowledge with our diverse array of courses, from Operational Procurement in S/4HANA to SEO essentials. Elevate your expertise and drive success in your business ventures.
Get your course
---