Following TikTok tips to grow your audience and getting your videos noticed by more users, TikTok social media video application might actually be a great addition to your business digital marketing strategy.
---
---
Is TikTok suitable for business?
Following TikTok tips to grow your audience and getting your videos noticed by more users, TikTok social media video application might actually be a great addition to your business digital marketing strategy.
Many people think that it is an application for young people and that it has no interesting content - however, these business owners and TikTok users have good arguments to make you change your mink and use TikTok for good!
Why do you think businesses should be on TikTok, and what's your one tip for them to convert users to new customers, has it worked out for you?
Linda Chester: drive traffic to your main platform
I would say that now is the perfect time to get into TikTok. It's not as saturated as the other big social media platforms. It's like the early days of Facebook and Instagram where you can go viral and build an audience quickly.
It's also a good way to drive traffic to your main platform, which was the case with my own website.
So, I run a health and fitness blog site called the Health Hour where I write about at-home workouts and post healthy recipes. My blog's followers range from adults in their mid-20s to stay-at-home moms in their 30s to ladies in their 40s.
Many of Tiktok's active users don't really fit in any of these demographics. However, in the US 50% of US TikTok users are over 34, which meant that there's potential to promote my business on the platform.
The Health Hour doesn't have an account on the platform but I collaborated with a few influencers to create a hashtag challenge that would help promote my blog site. We turned some of the exercises I created into a mini dance routine that I and the influencers performed. They then posted the videos to their respective profiles and voila, there was a significant increase in traffic in the months that followed.
Linda Chester is the founder of The Health Hour. She believes that fitness isn't just an experience but an actual lifestyle. Linda Chester gives her take on various health and fitness topics on this blog. She offers information and advice, drawing from decades of personal experience in losing weight and eating clean.
Keenya Kelly: reach billions of people faster than all social media platforms
@keenyakelly0 on TikTok
Tiktok has over 4 billion users and the engagement on each Tiktok post is BEYOND all other social media platforms.
As a business it allows you to step out of the norm, reach billions of people much faster than all social media platforms while selling your products or services using the link in your bio.
In 8 weeks of being on the platform I went from 300 followers to 18,300. As a business, I use the platform the way that all users use it, BUT I teach business, marketing tips while dancing and doing all of the trendy things the users do.
My email list and customer base is growing rapidly on Tiktok ALONE!
Keenya Kelly - Business and Brand Consultant
Charlie Chang: I have hired a couple agents from the app
@charlie__chang on TikTok
I own a real estate brokerage, and have used tiktok as a good marketing strategy. I have hired a couple agents from the app!
I make videos about personal finance and entrepreneurship, and the videos have done quite well. TikTok is the next best marketing platform so it is important to start your own personal brand or promote you business on the app.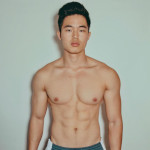 Charlie Chang, Principal Broker
Dan Bailey: brand recognition through shareable content is what you want
TikTok is the fastest growing media platform and it's already beginning to define the success of major industries. I think business owners are shooting themselves in the foot if they're not at least looking into ways they can engage with the platform.
My name is Dan Bailey, President of WikiLawn Lawn Care, an online marketplace that connects people with the best local residential and commercial lawn care companies in 4,000 cities across the U.S.
My biggest tip may seem obvious, but considering how many brands completely miss the mark with this, it apparently needs to be said: TikTok isn't the same as other platforms. You can't advertise the same way, and you shouldn't be focused on advertising in the first place. What you want from this platform is brand recognition through shareable content.
Study the platform, find accounts doing things that are similar to what you want to do, and emulate that strategy as much as possible. Don't just try to recreate whatever you saw trending. If it makes no sense for your brand to engage in meme culture, for example, don't do it. You'll just come off as being out of touch. Instead, be genuine... but with a purpose.
Dan Bailey, President, WikiLawn Lawn Care
Charlie Fusco: TikTok opened up opportunities to monetize content in several ways
@evanmorgenstein on TikTok
TikTok has become the de-facto king of social media and brands are going in droves. Instagram's continued battle with influencers over ad dollars has become a pitted war where TikTok has embraced the youthful culture of social and opened up opportunities for influencers to monetize their content in several ways. This has given brands an opportunity to expend their budget in an environment like TikTok where the platform isn't just delivering an influencer's followers, in many cases they are directing 20 X their follower base month after month. This is being seen as a brand windfall of epic proportions.
My agency The Digital Renegades represents over 20 TikTokers working with brands such as Fashionova, UnderArmour, Dole and many other top-flight brands. CPGs, fitness companies and beauty brands have already flocked to TikTok.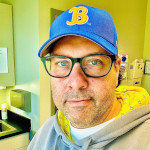 Evan Morgenstein CEO The Digital Renegades [email protected]
Lewis Keegan: it is both cost efficient and effective
Tiktok is one of the social media apps that is used greatly worldwide, and going to Tik Tok to promote your business is both cost efficient and effective! You don't have to spend more on advertising in order to reach more customers and people will be interested in your business because you can go with today's trend.
My name is Lewis Keegan and I am the owner/ operator of SkillScouter.com which aims to help potential students find their learning paths via online learning platforms.
Rob Bathe: you can become a voice in your niche
When I signed Folly Coffee up for Tik Tok in August last year, these were the common responses I got:
* Isn't that the app for underage kids??
* Why are you wasting your time there?
* It will never last
I believe business owners are looking at Tik Tok with a narrow frame of mind as it exists today. There was a time when Instagram was just a cool little photo editing app that could make your pictures look better. Now it is one of, if not the most dominant social media platform for businesses in existence today. Social media platforms pivot and evolve so quickly and often there is no telling what any app will be in 5 years. Here's what I love about Tik Tok and why I think businesses should be on it:
* Young average user age
* These users may not having spending power now, but in 5 years these will be to e-commerce what millenials are today
* Superior video editing tools
* The video editing tools on Tik Tok allow for the creation of effective, engaging, and funny content much more efficiently and cleaner than the other major social media platform. These edited videos can then be used across multiple platforms, making the time spent on Tik Tok worthwhile even if your following on the app amounts to nothing. Next time you're scrolling Facebook and Instagram, take note of how many videos are clearly edited on Tik Tok, even if the Tik Tok logo is cropped out.
* Capitalize on your niche before wide exposure of the app
* Our niche is coffee roasting. When our following was less than 400 people on Tik Tok, I posted a cold brew tutorial that got over 160,000 views and 26,500 likes. Recently, I posted another fun fact on fresh coffee that currently has over 208,000 views and even led to a collaboration with a Tik Tok content creator with over 200k followers. By getting on the platform early, you can become a voice in your niche regardless of the size of your business or following due to Tik Tok's unique algorithm.
Since then, multiple businesses in the Twin Cities area have joined Tik Tok and I have been contacted by many the Folly Coffee page is why they joined..
Rob Bathe is the owner of Folly Coffee Roasters, an award winning specialty coffee roaster based out of St. Louis Park, MN focusing on high end single origin coffees. Since their launch in January 2018, Folly has become one of the fastest growing roasters in the Midwest and has built a digital following through Instagram and more recently, Tik Tok.
Ali Rizvi: this is a massive opportunity to promote your business
Because TikTok has seen explosive growth over the last two years. It now has 500 a million users that are desperate for fun and exciting content and this is a massive opportunity for you to promote your business.
What's your one tip for them to convert users to new customers:
1. Research
2. Build Awesome Content
3. Partnership with Other Members
4. Be Regular
5. Give Likes to Other Videos
So far its been a great experience.
Ali Rizvi, Dream Superhero
Samantha Moss: you can do localized marketing campaigns
TikTok is one of the most popular apps nowadays. It allows users to record a 15-seconds video and share it across other social media platforms. In times like these, when most of the people are staying at home and have nothing to do, TikTok is one of the many ways to keep people sane. I believe businesses should be on TikTok because currently, it has an endless number of audiences. Another amazing feature is even if TikTok is a global app, they do have an option where you can do localized marketing campaigns.
As they have just launched their own marketing platform, there's still a small number of brands that benefit from using TikTok, which could mean fewer competitions for you. The only tip I can share on how your business could make more customers through TikTokis to be active. This way, you can show your followers that you are worthy to be followed and why they should still follow you. This has worked for me as I gained more followers by having an active account.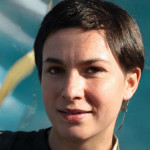 As editor and content ambassador, I've been sharing my insights on topics such as dating, relationships, digital marketing, social media and more.
Kristie Stumpf: we are able to get a younger customer
@johnscrazysocks on TikTok
John's Crazy Socks started a Tik Tok last week In the past week we have again 300 followers had many views and sales to our business page. We are able to get a younger customer and customers who care about making a difference.. Our company is small and has a large body of staff member with Differing Abilities ( Down Syndrome Autism) we are able to express our staff in a fun way.
Johns Crazy Socks, An Online Sock Store Cofounded by man with Down syndrome
Shiv Gupta: marketing that doesn't look like marketing
Only a good marketer knows that the way to stay ahead of the competition is to have a proactive approach towards creating marketing strategies. Using TikTok for your business is rather a prolific calculated decision than a straight out bold hunch.
Reasons why you should start using TikTok for marketing your business brand online:
*An easy way to build communities:* Modern-day users consume maximum content through videos, and thus you should look at your users as a part of a community. Sharing ideas through videos, and invoking the interest of like-minded people is what matters.
*Marketing that doesn't look like marketing: *Generation Z doesn't like to be bothered by advertisements, and that is the reason why 51% of them use ad-blockers. It should be clear that the old techniques of marketing will not fair well with these users. As a smart marketer, you should find less invasive techniques, and quickly grab the attention of your target audience through engaging content.
*Perfect place for user-generated content:* TikTok is the biggest source of user-generated content and has the advantage of being the new kid on the block.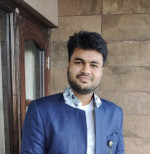 Incrementors is a Digital Marketing agency that provides a wide range of services from SEO, Web Development, Web Design, E-commerce, UX Design, SEM Services, Dedicated Resource Hiring & Digital Marketing Needs!
Norhanie Pangulima: introduce your products
TikTok brings out the creativity of businesses by making fun videos as their marketing strategy. Though it captures a large audience of millennials, these young adults can still influence their parents or decision-makers at home. I am seeing businesses use TikTok to introduce their products and they sometimes use influencers which give a big impact on viewers.
Here are two reasons why businesses should be on TikTok:
1. It is a fun way for your brand to be recognized. Since TikTok is widely used by young adults, businesses use influencers to make their brand known by viewers. It increases brand awareness through strategies in the platform like the hashtag challenge. Hashtag challenge encourages to make a similar video and use the same hashtag you use in your content and make it trending.
2. Ads using videos are more attractive. Visual marketing is more attention-seeking than just plain reading texts. You just have to learn to use elements in your ads like children, pets, etc. that will capture the hearts of the young viewers.
Tip to convert users to customers: Keep your video short, concise and within the context at the same time putting creativity and humor in what you are advertising. And don't forget to write some hashtags!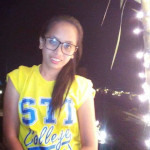 Norhanie Pangulima, Content Ambassador at Hernorm
Julie Bee: convert users to new customers
TikTok is built on people connecting with other people through short videos. Coaches, consultants, speakers, and authors can make use of TikTok to record and post short messages to those interested. Product companies can also effectively use TikTok, as long as there are people in the video, using the products. To convert users to new customers, include happy customers in your videos. I am exploring TikTok for my personal brand, and so far I haven't seen conversions. I'm new to the channel, and like any social media marketing, it can take time to find your groove and start to see true conversions. Check back in a few months!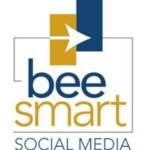 Julie Bee is the President and founder of BeeSmart Social Media.
Jacob J. Sapochnick: a great social network opportunity to market your brand
Tiktok has been one of the most effective marketing channels that I am currently using for my own business. With its millions of active monthly users, it offers a broad range of audiences which makes it a great social network opportunity to market your brand. First, all you have to do is to study how you can utilize the platform, what are the demographics of your target audience, and how you will be able to interact with them. Keep in mind that Tiktok is a place where you need to be creative and fun to be appealing.
In terms of converting Tiktok users to become my new customers, I create lively advertisements that will encourage them to participate. I keep up with the trends and make content with "challenges" that will push them to create their own videos of themselves using our brand and products. They will film their experience and get to post it on their own accounts. It will then be viewed by their own followers and create a chain reaction where my brand's awareness becomes more visible with other users, expanding the possibility of more new customers.
I'm Jacob J. Sapochnick - an immigration attorney, a serial entrepreneur, digital marketer, author, podcast host, social media influencer and international speaker. I have been sharing my insights on topics such as immigration, youtube marketing, TikTok marketing, SEO and more.
Shari Smith: few leads converts from users to new customers
TikTok is the new hype when it comes to social media platforms. This is where you can find the Average Joe, to the celebrities and the Brand influencers. Everybody's in it. Maybe your grandparents are users too.
Whose never heard of TikTok? As for me, I post snippets of my videos on Tiktok to engage and interact with my followers and target audiences. Thi is where they can see the photos I post or watch my video snippets. And also I put Hashtags on them to let my followers and target audiences know and discover my content.
And the number one tip that I could give you when it comes to converting users to new customers is to reach out and to talk to your target audience. Ask them what they want and give it to them. Show them your brand is unique and different. So far as for me its worked out really great. I have some followers, a few leads, and converts from users to new customers. Plus, I also cross-connected my Tiktok account to my other social media account to also engage my followers there on my other social media so they could follow me on my TikTok account.
I am Shari Smith, a business coach and founder of Shari-sells. I have been sharing my insights on topics such as eBay, eCommerce, social media marketing, digital marketing, and much more.
Jon Torres: the platform makes it easy to show case your brand in a dynamic way
@realjontorres on TikTok
I think businesses should be on TikTok because its the fastest growing social media platform right now. The platform makes it easy to show case your brand or product in a dynamic way with easy to use video editing functions right within the app.
I've actually written an entire guide on TikTok marketing you can read here
My one tip for converting users to new customers would be to use the platform to expose them to your product but then engage with them. Follow up in the comments to answer their questions in real time and direct them to your site for more information and where to purchase.
Jon Torres is the founder and CEO of [JonTorres.com] a digital marketing and SEO consulting firm out of San Diego.
Austin Glanzer: TikTok Marketing - 0-50,000 Followers in 3 months
@realestatehacks on TikTok
I have been able to grow my TikTok following from 0-50,000 followers in 3 months. I have done this through 3 strategic plans.
1. Staying in my niche: I consistently post real estate tips or small business growth tips.
2. Following the trends: When a trend is happening, I put my own spin on it. If there is a trending song, I will use it and put a real estate or business strategy around that post.
3. Posting Consistently: I post at least 1 time a day, sometimes up to 3 times. The algorithm in TikTok allows for you to post many times without annoying your followers. So keep posting consistently and allow TikTok to show your content to their growing audience.
TikTok is where Instagram was 7 years ago. There is an opportunity to be a major influencer on the platform if you start now!
I recently posted a podcast episode about how to grow your business through TikTok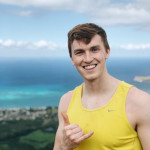 Austin Glanzer - TikTok - RealEstateHacks
Bernie Wong: boost morale and change your public image
I believe that businesses should take advantage of any and every platform that is available to them (especially when millions of users are currently using that platform at an all-time high).
With that said, it's a no-brainer for companies to sign up to TikTok and to start posting. The platform allows anybody to create videos at the same level and content can literally be about anything.
My Tip: Make the content real. Shoot video from around your office, get your staff involved and show the lighter side of life when you publish. Businesses can publish content from around the office that is silly and fun to give potential clients (and the public in general) an inside look at what the company is all about.
It's not complicated, it can boost morale, change your public image, and get your company in front of many people. Why not try it out?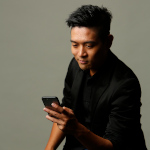 Bernie Wong, Founder, Social Stand Limited
Mazen Aloul: potential customer will be more likely to visit their physical storefronts
As TikTok continues to become more popular, brands will need to analyze and optimize their content on this social media app in order to take advantage of the growing shift on brand presence in this platform.
Properly implemented SEO strategies create a trickle down effect for increased revenues across the board. Physical brick and mortar shops will fight for survival and they have no choice but to venture into online commerce. Because if a potential customer finds their business online, they will be more likely to visit their physical storefronts under a new normal setup.
Strong SEO techniques can be implemented on TikTok.
A business' marketing team should therefore learn how to analyze relevant keyword data based on TikTok search volumes, relevancy, and competitive value. Such valuable data should be used to create a targeted strategy when brands use the app to their advantage.
In addition, SEO content is more than just plugging keywords into your existing content, quality content is organic and natural, enticing your reader to want more. It never feels outsourced. Your brand's SEO enhanced content should naturally flow and represent your brand. This works well for an authentic content marketing strategy.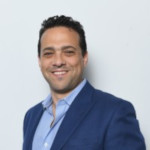 Mazen is the Founder and CEO of WebQuest DMCC, a digital agency based in Dubai that specializes in Search Engine Optimization in English and Arabic.
Frequently Asked Questions
Should I use TikTok for my business?

Following TikTok's tips for growing your audience and getting more users to engage with your videos, TikTok's social media video app can really be a great addition to your business's digital marketing strategy.

How do businesses use TikTok?

Businesses use TikTok in several ways to engage with their target audience and promote their products or services. Here are some key ways businesses leverage TikTok: Influencer Marketing, Branded Challenges, Advertising, Behind-the-Scenes Content, User-Generated Content, Influencer Partnerships, Market Research, and Engaging with Customers.
---
---
Explore Your Business Potential: Discover Our Range of Transformative Courses Today!
Unveil the power of knowledge with our diverse array of courses, from Operational Procurement in S/4HANA to SEO essentials. Elevate your expertise and drive success in your business ventures.
Get your course
---