Fix Instagram video upload issues with our step-by-step guide. Learn how to troubleshoot stuck uploads, ensure video compatibility, and maintain quality for a seamless Instagram experience. Get your videos posted today!
---
---
Instagram video upload stuck
When uploading a video on Instagram, it might happen that the upload gets stuck in the middle of the upload without any apparent reason - it might even lead to issues such as  Instagram keeps crashing   or stop the Instagram application from working. Start by making sure that you don't have an  Instagram account blocked   by trying to like or comment another picture.
To make sure this doesn't happen, first make sure of the following :
the video respects below technical requirements, especially maximum length, one minute on the feed and fifteen seconds on stories,
the accounts on Instagram and Facebook are not blocked for any reason,
the internet connection is stable and working,
the content is allowed to be uploaded on the platform.
Instagram video upload technical requirements :
Instagram allowed video formats are H.264 codec / MP4,
Audio codec: AAC audio codec at 128kbps+,
Duration of videos from 1 second to maximum Instagram video length 60 seconds.
Facebook video ad specs for Instagram Feed, Video Views ad objective | Facebook Ads Guide
If all of the above is correct, then try all of the following options :
restart Instagram,
clear the cache,
restart the app,
clear all app data this will also clear suggested searches and hashtag suggestions, but will not remove login information,
in last resort, reinstall the app and restart the phone. In the later case, it will be necessary to login again for all the accounts and connected accounts, Facebook, Twitter, Tumblr, Ameba, and Oknoklassiki.
How to cancel instagram post upload? If your Instagram post stuck on sending or you simply want to cancel the Instagram post upload, stop the app right away
However, the first step to take when you want to cancel an Instagram post upload or to cancel Instagram upload is to close the Instagram app right away, and then re-install it from the app store.
Full walk through to upload correctly a video on Instagram after the post got stuck while sending.
First of all, when Instagram gets stuck uploading a video, try waiting a little bit, while making sure the connection is fine. It might happen that Instagram servers are getting busy, and that they slow down the video sending.
First step is to go on the phone settings of installed applications, and find there the Instagram app.
There, first simply try to force stop the application, meaning it will be restarted.
If that does not work, try to clear the cache, meaning deleting the files downloaded from the app while browsing, e.g. other pictures and videos.
If it still does not work, try to clear data, meaning the application will be like brand new and all information from the accounts will need to be entered again.
Another possibility, is to try to log out of the account, by going in Instagram account settings, and scrolling down to the bottom :
But it will most likely result in getting the error message Just a moment - You can't  switch account on Instagram   while you're uploading something. Please try again once it's finished, which is of course not possible as the video upload is stuck.
If Instagram still does not work, the next step is to uninstall the application, either from the application settings, or directly from the application store.
After that, if possible, restart the phone before reinstalling the application, to make sure the phone memory is refreshed.
After all is done, and the application has been installed back on the smartphone, try again uploading a video, which should normally go smoothly :
Finally leading to the video being correctly displayed in the news feed, and visible to all followers or the whole community depending on the account settings :
Instagram download app Play Store for Android
Instagram video won't upload
When instagram videos won't upload, the first action to take is to check if the video matches instagram video length, which is one minute in the feed and 15 seconds in stories, or instagram upload frozen might happen.
The instagram posting stuck issue might happen when instagram video length is not respected, or also when the internet connection had an issue, like very slow mobile connection which might lead to instagram stuck posting in the middle of the upload.
How to stop an instagram video from uploading
The way how to stop uploading a video on instagram is pretty simple, the application has to be stopped for instagram cancel upload.
How to delete an instagram story that won't upload
When Instagram just keeps saying preparing video for upload, and nothing happens, usually during a loss of connection while uploading, there is not much to do.
However, when Instagram won't post video, there are several possibilities, the easiest one being restarting the phone and uploading again the video.
An Instagram force stop might be enough, as the post will still be under preparation when restarting the application.
How to log out of Instagram website
Click on the small image looking like a person outline on the top right corner of the web page, and then once on your profile, click on the gear icon next to the edit profile button.
The Instagram website log out option is hidden right there.
Instagram video stuck uploading
Here is what to do when an Instagram video upload is stuck:
make sure the video is not too long, as 15 seconds videos or more might crash the app,
delete the video created by the app in storage > files > movies > instagram, by sorting videos from newest to find it easily, which should allow you to cancel the video upload that was stuck, and try uploading again,
force stop the app, restart it, and try upload it again.
Instagram can't upload videos. Stuck on Preparing
Instagram video stuck on 'processing'
Instagram post stuck on sending
Try the following solutions when an Instagram post is stuck on sending:
turn the WiFi off and back on again,
switch from  WiFi connection   to mobile Internet, or the other way around,
force stop the Instagram app, and start it again,
restart the phone, and try uploading the post another time.
After having tried these solutions, the Instagram post stuck on sending should now upload normally.
How to Fix Instagram Uploading a Photo Issue on iPhone
Instagram story upload stuck
If your Instagram story upload is stuck, the best way to have the upload finishing is to try the following:
turn the WiFi or the mobile network connection off and back on again, to make sure it is working fine,
restart the app, as it might be due to a bug,
delete the story and upload it again,
switch the Internet connection from WiFi to mobile network or the other way around, as a strong Internet connection is necessary,
update Instagram from the app store.
If none of these solutions worked, then try waiting a bit as it might be due to Instagram server overload, and the stuck story upload on Instagram will work later after the Instagram upload queue will have been processed.
Instagram Stories Not Posting? Here's the Solution
Instagram can't switch accounts while uploading
While an upload is ongoing, it is not possible to switch account on Instagram, when managing several accounts on the same device.
The only solution to  switch account on Instagram   while uploading, is to use another device, to wait for the upload to finish, or, if the upload is stuck, to troubleshoot it by checking the Internet connection, restarting the Instagram app, or rebooting the device.
Why I can't upload a video on Instagram
When you can't upload a video on Instagram, it might be for several reasons – remember that maximum length for a video post upload is one minute, and see if you can upload video on Instagram after having tried following possibilities:
Make sure your network connection is good enough, and switch from mobile network to WiFi,
Stop the application and try the upload again,
Restart your phone and try uploading again,
Clear the cache of Instagram by going to settings > apps > clear cache,
Uninstall the Instagram application and install it again,
Convert the video to another format and shorten it if it is too long.
After having tried all these solutions, you should be able to upload video on Instagram again. If upload video on Instagram still doesn't work, try contacting the Instagram support.
Error - can't upload video to Instagram. : Instagram – Reddit
What is the maximum Instagram video ad length, is it restricted?
Yes, the Instagram video ad length must obey some rules. Minimum Instagram video ad length is 3 seconds, and maximum Instagram video ad length is 60 seconds.
Any video that doesn't respect the Instagram video ad length policies won't be able to be fully uploaded to Instagram, and might even lead to an Instagram video upload stuck.
The Instagram video ads can also include a call to action button, and also a text up to 2200 characters.
Basically, an Instagram video ad length respects the same policies as a standard Instagram video post, as an ad is created based on a post.
Instagram video ad length details
Are there app to post long videos on Instagram?
You don't need an app to post videos on Instagram. All you need to do, is to select the video you want to upload, and trim it to 60 seconds. Repeat the operation several times to post long videos on Instagram!
List of app to post long videos on Instagram
Instagram Anonymous Videos Viewer
Have you ever been scrolling through Instagram and seen a post that made you curious, but didn't want to risk the embarrassment of asking who posted it? If so, you're in luck!
Our tool called Instagram Anonymous Story Viewer will allow you to view other people's posts without them knowing. Just enter the username of the person whose post you want to see, and the app will show it to you. Whether you're curious about what your ex is up to or just want to see what your friends are up to, this app is for you!
Daniel Booter, CEO of DB Marketing Group: I have gotten my Instagram story stuck while uploading
I have gotten my Instagram story stuck while uploading. I was in Los Angeles for NBA All-Star Weekend with a full access Pass & as I was on the court, I saw and spoke to Justin Bieber, as I was speaking to him about mutuals of ours, a friend took an Instagram story of the encounter. Being Inside Staples center, I didn't have the best service & when I tried to upload the video it failed to do so. This was after I pressed post; in this case I was not able to save the video either, after a full 24 hours of trying to recover the file, I pretty just lost it and accepted my defeat, losing the video forever. Although; however I did get a ton of other videos (saved) & posted that are now in my highlights on Instagram.
Here is a Link to the stories
The situation could have been worse if all my stories were lost, however I was able to post the rest so that was wonderful to say the least.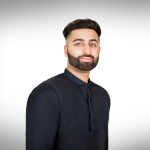 Daniel Booter is the CEO of DB Marketing Group, a company that works with celebrities & companies with their overall marketing. Along with the exclusive work Daniel has been doing he has also worked with the United Nations, and the Obama administration assisting them with their social media interface structure.
Frequently Asked Questions
What to do if video stuck uploading on Instagram?

If the video is stuck while uploading to Instagram, then first make sure that it meets all the necessary requirements. Also check the account for blocking, check the Internet connection and the content is allowed to be uploaded to the platform.

How can I ensure that my video file is compatible with Instagram's video requirements?

To ensure your video file is compatible with Instagram's requirements, make sure it is in MP4 or MOV format, has a maximum length of 60 seconds, a maximum file size of 4GB, and an aspect ratio between 1.91:1 and 4:5. Additionally, using the H.264 codec and a frame rate of 30 frames per second or lower will further improve compatibility.

Can I upload videos to Instagram using a desktop or laptop computer?

While Instagram is primarily designed for mobile devices, it is possible to upload videos using a desktop or laptop computer. You can do this by using third-party tools or browser extensions that allow you to access Instagram's mobile interface on your computer. However, it is essential to use these tools cautiously, as they may violate Instagram's terms of service and potentially lead to account suspension.

What can I do if the video quality is significantly reduced after uploading it to Instagram?

If you notice a significant reduction in video quality after uploading it to Instagram, make sure your video meets Instagram's requirements as mentioned in the first answer. Additionally, check your internet connection to ensure it is stable and fast enough to upload high-quality videos. You can also edit your video using a third-party app to optimize it for Instagram before uploading. Keep in mind that Instagram compresses videos to save storage space and reduce loading times, so some quality loss is inevitable. However, following these guidelines can help minimize the reduction in quality.

For what reasons Instagram story won't upload?

Instagram stories may fail to upload due to a variety of reasons, such as poor internet connectivity, outdated app version, a glitch in the app, or a problem with the device's hardware. It is also possible that the content being uploaded violates Instagram's community guidelines, resulting in the story not being uploaded.
---
About the author - Michel Pinson
Michel Pinson is a Travel enthusiast and Content Creator. Merging passion for education and exploration, he iscommitted to sharing knowledge and inspiring others through captivating educational content. Bringing the world closer together by empowering individuals with global expertise and a sense of wanderlust.
---
Explore Your Business Potential: Discover Our Range of Transformative Courses Today!
Unveil the power of knowledge with our diverse array of courses, from Operational Procurement in S/4HANA to SEO essentials. Elevate your expertise and drive success in your business ventures.
Get your course
---
---