---
---
Turn it off and back on again
As usual, the first step with any issue, is to try to turn your phone off and back on again. After that, you can try the following solutions.
Network connection check
It is important to check that the network connection is working properly.
In the Settings > Data usage, check that  mobile data ‌  is activated, and that you haven't exceeded the data limit, if you have set up one. In that case, either remove it or increase it.
Access Point Names
It might be that your carrier requires an  Access Point Name ‌  APN to be setup in order to have a working Internet connection.
They differ by carrier, so you will need to check with your carrier what is required.
Lyca mobile activate Internet setup access point name
Network mode
It might be that the cellular data is not working because the wrong type of Internet connection has been chosen.
By going to the Settings > Mobile Networks > Network mode, try to change the type of mobile connection, from switching from 3G to 4G for example or selecting the phone automatic network mode selection if that wasn't the case.
Network provider
When none of the previous solutions have worked, the last resort is to contact the network provider, and check with them what the issue could be, which might come from their configuration, or from a dysfunctional SIM card, in which case they will send you a new one.
Solve WiFi connected but no Internet Android
To solve the issue WiFi connected but no Internet connection on Android, follow these simple steps:
check if Internet is actually connected, and turn on WiFi or mobile internet,
disable and enable WiFi or mobile internet
forget the network and add it back,
reset the  WiFi connection ‌  by unplugging the Internet router, waiting 30 seconds, and plugging it back.
Why Instagram, WhatsApp, Facebook not working and not loading?
If you are wondering why Facebook is not working but you are connected to Internet and are able to load other pages, it might be the case that the Facebook server is down, meaning that is not working anymore and not delivery data to its users.
The issue expererienced in this case is either:
Facebook feed doesn't load or refresh,
Instagram shows error couldn't refresh feed,
 WhatsApp messages ‌  are not sent out.
To make sure that Facebook is down today, along with WhatsApp and Instagram, as they are connected, start by checking the official information about Facebook disruptions and Whatsapp Business API on the Facebook For Business status page.
It will most likely be explained on that page what is happening at the moment. The next steps to take in order to mitigate the issue is to do the following:
Fix 50+ Android system issues like stuck on logo, app crashing, black screen, and so on.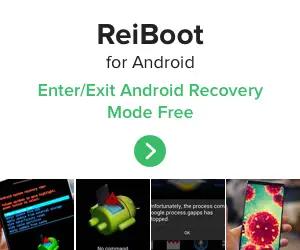 Problem description
Android mobile data not working. Android mobile data not working. Mobile data not working on Android. Turn on mobile data Android. Android data not working. Android mobile data not working. Android data not working. Android mobile data not working. Android no mobile data. Android no Internet connection. Android WiFi connected but no Internet. Android Internet not working. Android no data. Cellular data not working. Why is my cellular data not working. Cellular data not working Android. Use cellular data for not working. Mobile data connection not working. How to enable data connection on Android.
---
---
---
---