With plenty of offers available, and prices that are dangeroiusly close to abonments, prepaid SIM cards can be more useful than simply avoiding a recurring and annoying contract with an operator.
For our own use, such as going on a world tour or simply browsing Internet choosing the right bikini at home, we use the DRIMSIM card, an international SIM card that offers great rates everywhere around the world.
However, when turning on a mobile VPN to secure your phone or doing a lot of online swimsuit shopping, it might be cheaper and more efficient to get a local SIM: depending on the country you are in, Lycamobile SIM cards and Lebara SIM cards are available in nearly whole Europe, Virgin mobile covers most English speaking countries with some specificities for Australian SIM cards, and Claro mobile covers most of Latin America. For North America and Africa, the best being to go with your international SIM card or to get local ones once landing in the country.
We asked 3 experts what are their usage for prepaid SIM cards and which ones they use - their answers might surprise you!
Do you use a prepaid SIM card? What is your usage: is it for personal use, professional, for travel, for privacy, for mobile Internet? Which provider (and in which country) worked best in your experience? Have you faced any major issue?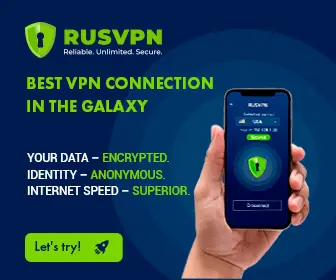 I am stationed in Vietnam and I often travel to other countries as I do business. Since I do this often, I've bought a lot of prepaid SIM cards for different countries. These sims are a mix of business and personal use. I mainly use them to access the internet to either contact my clients or pass the time.
However, I've realized this was inefficient and costly. I had to pay for ridiculous rates for internet access that I'll be using for a few days. Most prepaid does allow for daily or by data use but they are still expensive to use!
Thankfully I've found a reliable international prepaid called Flexiroam. Flexiroam allows you to use a single SIM card for multiple countries and they don't charge exorbitant prices.
Flexiroam
Sadly, the speed of the internet speed depends on the country itself so more developed countries like the US and France have better internet than Vietnam and Malaysia.
Anh Trinh, Managing Editor of GeekWithLaptop
Anh built his first desktop at the age of 10 and he started coding when he was 14 years old. He knows a thing or two when it comes to finding a good laptop and he aims to share everything he knows through his websites online.
GeekWithLaptop
I always use a SIM card since it's more convenient and cheaper if you travel often. Personally I like to use Go Roam by Three U.K which works in most countries in mainland Europe. I've used it in Spain, Greece, and Portugal with no issue, and it works in over 71 countries. Their rates are unbeatable, in my opinion, as you get unlimited calls and SMS with most packages, and at least 5GB of data for about 30 dollars a month.
For me, that's a pretty good bargain, and I can make local calls without having to spend data on Skype and Whatsapp. With a basic 5GB package I have enough data to work abroad as a digital nomad for a month by being frugal with my data and only uploading big files when I have local wi-fi. Adding more data is also cheap, so I can always reload if I need more data.
Philip Weiss, Founder, PhilipWeiss.org
After realizing the 9 to 5 life wasn't for him, Philip quit his job in the aviation industry and decided to travel the world in his own terms. Currently, he is based between NYC and Cambodia, he is a full-time digital nomad and the founder of his travel blog, PhilipWeiss.org.
A Travel blog by Philip Weiss
I like to use Orange prepaid SIM cards for their fast and reliable mobile service in Europe and since I prefer not to give out my personal details to mobile service providers.
I can avoid receiving a bunch of spam messages and having my personal information sold to advertisers this way. The more places that have access to my personal data increases the chance of having my personal information compromised, as it will be available in multiple
databases. So, for this reason, I prefer to keep my information private and purchase a new prepaid card every month.
Luka Arezina, Editor-in-Chief, Data Prot
Armed with a degree in Philosophy and an obsession with technology, Luka has combined his prowess at making complicated topics accessible with his passion for data safety. The result is DataProt: a project that helps folks retain the basics of a fundamental human need – privacy.
DataProt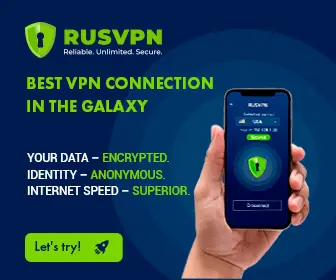 Main picture credit: Photo by Brett Jordan on Unsplash
About Yoann
We are specialists in technology. We want to help everybody experiencing troubles with his phone, to find the solution and to fix it without needed to bring it to a specialist.

---
Comments (0)
Leave a comment