---
---
The main advantages of the iPhone are high-quality optimization and the absence of bugs. Especially if you compare it with devices on other operating systems. So, iOS is not overloaded with unnecessary settings, like the same Android, and all the necessary functions are available right out of the box.
But there are situations when you need to Unlock the Passcode on your device, for example iPhone passcode unlock. For this, there are great tips for you.
You can get stuck in any emergency if you don't know how to  unlock iPhone   without a passcode. This can happen under various circumstances, for example, if you change the password too often, you can forget the iPhone password later; your spouse can change your password without telling you; your naughty child has accidentally locked your iPhone. So what do you do then?
Usually, you don't believe what you saw and start trying to enter the passcode to unlock your iPhone. However, if you enter the wrong passcode 10 times, you will receive the message "iPhone is disconnected, connect to iTunes". In this case, the only way to unlock your disabled iPhone is to restore it. And this is a situation that none of us would like to find ourselves in, right? Hence, in this article today, we will share in detail how to  unlock iPhone   without passcode or recover it.
If you enter the wrong passcode on the iPhone lock screen too often, a warning will appear stating that your iPhone is disabled. If you cannot remember your password when you try again, you need to use your computer to put your iPhone into recovery mode. This process deletes your data and settings, including your password, giving you access to re-configure your iPhone.
After deleting your iPhone, you can restore your data and settings from the backup. If you haven't backed up your iPhone, you can set it up as a new device and then download whatever data you have in iCloud.
Apple products are of high quality workmanship and a high degree of protection. The programmers have perfectly protected the data in the system. However, there are situations where the increased security becomes excessive and turns against the user. Today we will figure out how it is possible to unlock the iPhone passcode without assistance. We will choose and consider the most effective and easy ways to unlock your iPhone.
The most common reasons to unlock your iPhone
Among the most common reasons for unlocking an iPhone without a passcode are the following:
Forgot your iPhone password and you urgently need to access your phone.
Finding ways to recover your password when your spouse or friend changed your iPhone's password.
The missing iPhone has been found and you want to find out the rightful owner in order to return it to him or her.
Trying to access your old iPhone 6S to clean it before giving it away.
Tenorshare 4uKey is a program that allows you to bypass the security code of a locked iPhone or iPad to recover and access data. It allows you to bypass iPhone protection in just a few minutes, whether you have a backup or not. Recovering passwords entails performing a few simple steps indicated in the graphical interface. Therefore, after connecting the iDevice with a USB cable, you can click the Start button and then proceed to download the firmware package from the Internet. After that, you can press the Start Unlock button and patiently wait for the tool to bypass the password and restore your phone. According to the developer, the application should work well with a wide range of passwords, namely 4-digit, 6-digit, alphanumeric or custom digital. The program not only reloads these security features so you can access your mobile phone, but at the same time removes forgotten passwords for Touch ID and Face ID.
The program can come in handy if you decide to sell your iDevice, as you can delete everything that contains passwords and personal data. Simply put, the program wipes all data and performs a clean factory reset that prevents any previous data from being restored. In case you recently purchased a used iPhone for which you do not know the password, or you have forgotten the password for the one you are currently using, perhaps 4uKey can come in handy.
4uKey lets you  unlock your iPhone   and MDM screen in minutes. Benefits of work
Remove 4/6 Digit Passcode, Touch ID & Face ID from iPhone / iPad / iPod Touch.
Reset your screen time password to a new one in seconds.
Bypass MDM Screen & Delete MDM Profile.
Remove Apple ID from iPhone / iPad / iPod without password.
Fix Disabled iPhone / iPad / iPod Touch without iTunes or iCloud.
Fully compatible with the latest iOS / iPadOS iOS 15, iPhone 13, etc.
There are several ways to  unlock your iPhone   if you've forgotten your passcode, however, using the iMyFone LockWiper tool has proven to be effective. It has well-thought-out functionality and an easy-to-use design that offers the smartest and safest ways to unlock your iPhone.
Key features of iMyFone LockWiper:
Delete iCloud Account: It can delete your iCloud account without password and create a new account.
Unlock all types of locks: it offers 4-digit, 6-digit passcode, Touch ID, and Face ID unlock options.
Solve all types of problems: Whether your iPhone's screen is locked, disabled, or broken, iMyFone LockWiper is your best bet.
Highest Success Rate: Its effectiveness has been tested and proven by many iPhone users who have successfully unlocked their iPhones without any problem.
Steps to  unlock iPhone   without passcode with LockWiper:
Step 1:
Open the iMyFone LockWiper software on your computer and select the Unlock Screen Password mode.
Step 2:
Click Start. Connect your iPhone to your computer with a USB cable, then click Next.
Step 3:
The program will automatically detect your device model. Click "Download" to download the firmware package.
Step 4:
When the firmware package has been downloaded, click Start Extract.
Step 5:
After successful verification, click "Start Unlocking" and enter "000000" in the field to start the unlocking process.
This process will only take a few minutes before your iPhone is successfully unlocked. Please note that the unlocking process will also delete your iPhone / iPad.
If you are a user of an Android device, here is a way to quickly and securely unlock it without a password. Unlock Tool - LockWiper (Android) is useful when you need to unlock screen lock and FRP lock.
Unlock iPhone without password using Siri
A recent study of the beta versions of iOS 10.3.2 and 10.3.3 showed that Siri can be used to access the iPhone home screen without a password. To do this, follow these steps:
Step 1:
Press the Home button with any finger to wake up Siri.
Step 2:
Say "Cellular data," then turn off Wi-Fi to remove access to the connection.
Step 3:
Then press the Home button to go to the home screen.
However, this little loophole is already blocked by iOS 11, which means if your iPhone version is iOS 11 and later, you can no longer use this method.
Unlock iPhone without Password in Recovery Mode
Besides Siri, there is another way to  unlock your iPhone   without a passcode. which uses recovery mode. If you've never synced with iTunes, you can use  recovery mode   to restore your device. This will delete the device and its password.
Erase your device using  recovery mode   Please note: deleting your device in  recovery mode   will instantly remove your password, but your iPhone data must also be erased. To do this, follow these steps:
Step 1.
Connect iPhone to your computer and launch iTunes. If you don't have a computer, you can rent one or go to an Apple Retail Store or an Apple Authorized Service Provider.
Step 2: Put the device into DFU mode:
IPhone 8 or later: Quickly press and release the Volume Up and Volume Down buttons. Then press and hold the side button until the Connect to iTunes screen appears.
On iPhone 7: Press and hold the side and volume down buttons at the same time. Don't let go until you see the  recovery mode   screen.
On iPhone 6s or earlier: Press and hold the Home and Top (or Side) buttons at the same time until the  recovery mode   screen appears.
Step 3:
A recovery or update option will appear, click Recover. Wipe your device using recovery mode
You can set up your iPhone when it finishes restoring your iPhone.
Unlock iPhone without Passcode with Find My iPhone
There are times when there is a family member who changes the password on your iPhone that you gave him. Or your child changed a new password for him, but suddenly forgot it. Or just all of a sudden you forgot the new password you just set.
You can use Find My iPhone at iCloud.com to erase this. If you've set up family sharing, you can also remove your family member's device when needed. This solution requires Find My iPhone to be turned on and you have already synced your iPhone to your computer.
To do this, follow these steps:
Step 1.
Use your computer or other iOS device to visit icloud.com/find. Then sign in with your Apple ID with your credentials.
Step 2.
Then select the "Find iPhone" option.
Step 3.
You will see the listed devices, click on the one you need to erase.
Step 4.
Then select "Erase iPhone" and all your iPhone data and passcode will be erased.
When you remove a device, Activation Lock remains open for protection, so you'll need to provide your Apple ID and password to reactivate the device. If you don't know the Apple ID information, you can remove Activation Lock using the iMyFone iBypasser.
In conclusion, it should be noted that there are many solutions to  unlock your iPhone   without a passcode. You can choose the one that suits you best.
Thus, today there is more than one way to unlock an iPhone without an access code. At the same time, it is necessary to choose the most suitable method in each situation individually.
Fix 150+ Apple iPhone System Problems, like Boot Loop, Apple Logo, Stuck, Update and more.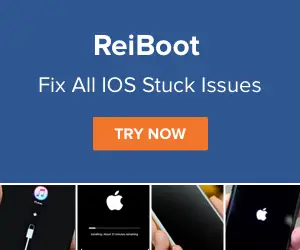 ---
---
Explore Your Business Potential: Discover Our Range of Transformative Courses Today!
Unveil the power of knowledge with our diverse array of courses, from Operational Procurement in S/4HANA to SEO essentials. Elevate your expertise and drive success in your business ventures.
Get your course
---