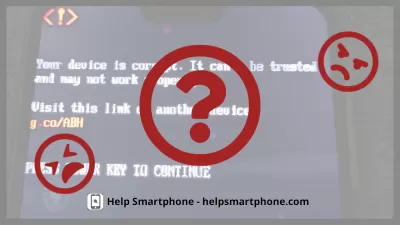 ---
---
When booting your Android phone, if you suddenly get the error message Your device is corrupt, unfortunately it might mean that you cannot use your phone anymore for anything.
Your device is corrupt. It can't be trusted and may not work properly. Visit this link on another device: g.co/ABH
Android Help: Understand warning about operating system safety
What to do in this situation ? Well your options are pretty limited, and the best advice unfortunately might be to get rid of your phone and get a new one - all data has already been lost, and the best you can do is to recover the various automatic backups from another Android phone.
However, you can try the following option before either getting rid of your phone or bringing it to a phone repair service, where it might cost you more in service than the price of a new phone, and still won't guarantee you to recover your phone data.
Android recovery option
You best chance at using your phone again is to access the Android secret menu by pressing simultaneously the power and volume down button on your phone while it is rebooting, and you will most likely not be able to perform any action while the corrupted device message is displayed.
There, you will have these various options:
reboot system now - won't have any effect
reboot to boot loader - will get you to this menu
apply update from ADB - won't work in this scenario
wipe data / factory reset - your best chance at restoring your phone
wipe cache partition - will delete your data
apply update from external storage - a chance for a professional to solve your issue
view recovery logs - worth checking
power off - will simply turn off your device
root integrity check - worth having a try
Wipe data / factory reset from Android secret boot menu
This option is your best chance at restoring your phone after getting this corruption error.
If you select it, the next option will be to validate the action.
Select yes, and if the operation is successful, your phone might reboot to a factory resetted phone, on which all data has been lost.
However, if nothing happened and you get back to the device is corrupt error message, it means there is no chance to recover your phone, and your best chance is to get another Android phone fast, and recover backed up data from your various apps such as Google Photos, Whatsapp and more.
Frequently Asked Questions
Is it possible to save data if there is an error Your device is corrupt. It can't be trusted and may not work property?

When such errors occur, there is practically no chance to save information. After such a notification, all phone data is deleted. The best option is to restore them from both storage.
Your device is corrupt: What can you do?
Fix 50+ Android system issues like stuck on logo, app crashing, black screen, and so on.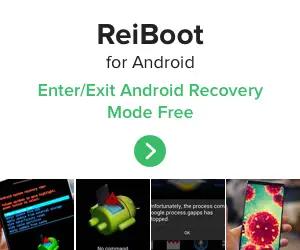 ---
About the author - Help smartphone
He is an enthusiast technology specialist. His goal is to help everybody experiencing troubles with their phone finding the solution, and making the best use of their devices and apps.
---
---