---
---
Network reset Apple iPhone
When the Apple iPhone does not manage to connected to mobile data, or the Apple iPhone is searching networks but cannot connect to any mobile network, the solution is most likely to reset the network adapter, which will allow the Apple iPhone to have a fresh start at connecting to the required network.
How to reset network settings Apple iPhone
To perform a network reset settings, go to Settings > General, and select the Reset option.
Now choose the Reset Network Settings, which has to be confirmed by selecting reset network settings a second time.
The Apple logo will show up, the phone will restart, and it will try connecting again to the network.
For WiFi networks, the eventual passwords must be entered again.
What does reset network settings do
reset network settings will get rid of any previously saved WiFi connection, and all of them will have to be entered again after the network reset and the phone restart.
Data on the phone will not be lost, except for the  WiFi connection ‌  passwords, and the data that hasn't been saved before the phone restarted, such as draft messages or game progress.
Fix 150+ Apple iPhone System Problems, like Boot Loop, Apple Logo, Stuck, Update and more.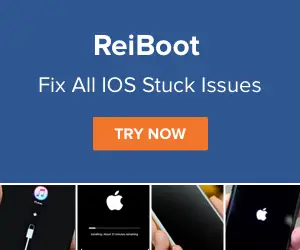 ---
---
---
---