---
---
The workaround is to go to settings > general > accessibility > AssistiveTouch, and turn on the AssistiveTouch. Then, using on screen menu, lock your screen via the AssistiveTouch, and a long press on the lock screen icon will power off the Apple iPhone.
The problem with the Apple iPhone power button not working is that it is most likely a hardware issue, meaning the phone is broken, and the only solution to fix it is to send it to repair. There is anyway another solution, which is showing the AssistiveTouch menu on screen, which will allow you to perform the same actions as the power button with the Apple iPhone touch screen.
Start by activating the AssistiveTouch, in the menu settings > general > accessibility > AssistiveTouch, by switching on the AssistiveTouch option.
Now, a new thing will be visible on your screen, on top of other apps, which is the assisted touch, a dare square with a white circle inside, that allows to use the digital screen to perform some buttons actions.
The icon can be dragged to the position you like on the screen.
Now that the AssistiveTouch is available on screen, the way to lock your phone is to tap it and go to device > lock screen.
To restart your Apple iPhone, tap the AssistiveTouch, and select device > lock screen and long tap on the lock screen icon, which will turn off the Apple iPhone device after a few seconds.
Using AssistiveTouch in aid of broken iPhone sleep/wake button
The trick to restart the Apple iPhone without using a power button is to trigger a menu option that will force the Apple iPhone to restart, such as reset network settings. It will also delete saved WiFi password, so before doing so, make sure that all necessary network password are accessible somewhere, in order to reconnect to them later.
To restart the Apple iPhone without power button, go to settings > general > reset > reset network settings.
The Apple iPhone will show the Apple logo, and restart by itself without using the power button.
How to Reset Network Settings On iPhone and Tips & Tricks
Turning on the Apple iPhone without a power button is pretty easy, all you have to do is to plug the Apple iPhone to a computer or another charging port, wait a few few minutes, and watch the Apple iPhone start by itself, without using a power button.
Apple iPhone charging at wall USB port
William Hook iPhone - in Hand (Update)
Fix 150+ Apple iPhone System Problems, like Boot Loop, Apple Logo, Stuck, Update and more.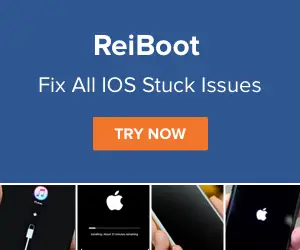 ---
---
---