---
---
Creating your own TikTok profile and finding your followers might be difficult at the beggining, and it is not always easy to know where to start or what to do.
However, with these expert tips that managed to either grow their business or entertain their audience with their amazing video content generated on the TikTok platform, you might find the inspiration necessary to make your own profile even better and create new amazing and entertaining videos!
Let us know in comments what are your own tips on making a TikTok profile amazing!
Is your TikTok profile exceptional, shall we follow it? Show us your profile and explain us why is it great and how did you bring added value to your followers.
@hotpinkandglitter: help shoppers see what clothing may look like
@hotpinkandglitter on TikTok
My TikTok account (@hotpinkandglitter) is focused on try-ons and sharing plus size fashion resources with my followers and community. Since many brands do not carry plus, and even more sites do not have plus models to use as a reference, try-on videos help shoppers see what clothing may look like on a similar body type.
My followers have become friends and we are able to share ideas for places that have products worth trying and brands that are inclusive. I also share my fashion fails, beauty tries and more!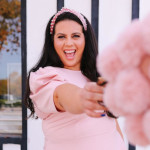 Callie Richards is an LA based plus size fashion, travel and lifestyle blogger. After nearly a decade in retail and luxury goods, she started a blog and instagram to share her fashion looks and love for travel.
@evie_theodorou: her sweet 16 at home
@evie_theodorou on TikTok
With over 3 million likes on TikTok, a lead role in the upcoming TV series, Nancy Mindy, a Brat Records single featured in the first episode of Brat TV's Crazy Fast, and an upcoming EP.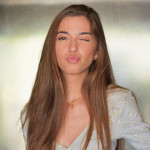 Evie Theodorou Actress/Model/Singer/Tik Tok Personality
@emjacquelyn: I was able to add to my Instagram following by over 1k strictly from TikTok
@emjacquelyn on TikTok
Tik Tok is a platform that you should be on if you aren't already. Not only is it addicting full of funny videos, but also a great social media tool that shares informative videos such as affordable fashion. I joined Tik Tok a month ago, and was able to add to my Instagram following by over 1k strictly from Tik Tok!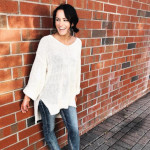 I share casual outfits, amazon finds, affordable fashion + petite fashion, everyday outfits, and direct links for easy shopping.
@liziibeth_fitness: I post simple workouts that anyone can do
@liziibeth_fitness on TikTok
As a fit mom, I like to post simple workouts to TikTok that anyone can do around their house. I've had much success with those videos and especially as people haven't been able to go to the gym. I also thoroughly enjoy taking part in some of the trends on TikTok, including the dances. I get messages all the time about how my dancing helps lift the spirits of some of my followers and so I do try to post those videos every once in a while. I also like posting funny videos that other moms and dads out there can relate to! Being a parent is challenging and especially these days. I feel we could all benefit as parents from connecting with one another more and so I do try to reference motherhood a lot on my TikTok profile!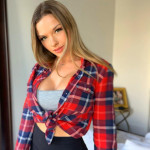 My TikTok username is @liziibeth_fitness and I have over 16,500 followers.
@titotheducky: the worlds first cosplaying duck
My Tik Tok handle is @titotheducky. What you will see on my profile is the worlds first cosplaying duck. People have dressed ducks in the past but we are the first to cosplay as anime characters and attend anime conventions.
What you will see on my profile is a duck following current tik tok trends.
The value we bring to those who come to my page is not only fun but unique ideas on how they could also spend time with their pets.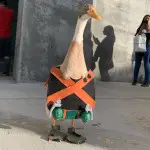 @titotheducky
@lili.follett: my 4th post ended up garnering 2.2 million views
I am a TikTok creator with over 13k followers and over 550k likes. Like most creators on TikTok, my profile started as a joke. However, my 4th post (a cute video of my professor's dog) ended up garnering 2.2 million views and I decided that it may be worth my while to stick around. Since then, I have posted POVs, recipes, art that I have created, and other videos that make fun of all the weird things I have done (like encasing a cheerio in resin).
mildly cringy, extremely self aware
@ruthie.mompreneur: I entertain my followers with funny videos about being a parent
@ruthie.mompreneur on TikTok
I joined TikTok because my brother uses it, and I had seen a ton of funny videos on it. I'm a mom to four young kids, a veteran, entrepreneur, and podcaster. I was just looking for somewhere to be entertained. What happened though, was that I was inspired by the people who were just being themselves! They entertain and educate, but they're having a great time. I wanted to do the same thing.
I entertain my followers with funny TikTok videos about being a parent and funny & educational videos about being a business owner. I love doing duets and learning from the people I follow. Not to mention, doing TikTok videos inspired me to be more genuine in my other video content on LinkedIn and Instagram. The response has been overwhelmingly positive!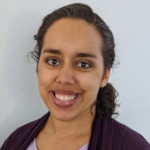 I'm a US Army Vet, mom to four, and small business owner. My company, Defy The Status Quo, provides content marketing creation and strategy for consulting firms and service companies.
@brettian: I have hit 195K followers on TikTok, about 2,000 new followers a day
I started on TikTok in late February of this year. It was a time where people at home needed entertainment and a distraction from the negativity in the world. I started posting regularly, mostly showing my nerdy side, which includes a lot of Star Wars related content. Today I have hit 195K followers on TikTok, averaging about 2,000 new followers a day. I've been very fortunate to build a community of people as well. I have made it a priority and routine to do frequent live streams on the app, to keep my followers engaged and feel like we have a personal connection.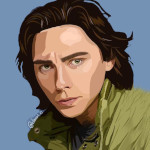 @brettian
Frequently Asked Questions
What are the benefits of profiles for TikTok for business?

TikTok is your communication with your customers. You can either entertain your audience with your amazing TikTok video content or find the inspiration you need to make your profile even better for your audience.

Which are some good examples of business profiles for TikTok?

Some good examples of business profiles for TikTok include fashion and beauty brands, food and beverage companies, fitness and wellness experts, technology and gadgets, travel and adventure brands, DIY and craft stores, and small local businesses.
---
---
Explore Your Business Potential: Discover Our Range of Transformative Courses Today!
Unveil the power of knowledge with our diverse array of courses, from Operational Procurement in S/4HANA to SEO essentials. Elevate your expertise and drive success in your business ventures.
Get your course
---