---
---
If you need a little help around the kitchen, there are countless home cooking apps that will assist you in sorting your recipes, discovering new favorites, and keeping you on top of each stage of the cooking process.
In this article, we're taking a closer look at some of the most popular iOS and Android cooking apps. It's a crowded space, but with a little bit of trial and error you'll soon find an app you just can't cook without.
Yummly
Yummly on iOS
Yummly on Android
Price: Free / $4.99 monthly
Yummly's a very clever recipe discovery tool that builds a profile of recipes that have been aggregated from around the web, based on the preferences you provide in your profile.
This isn't just one of those "bigger is better" apps, rather it genuinely seeks to tailor its service around your individual tastes. It draws on millions of recipes from the likes of BBC Good Food, Allrecipes and Epicurious.
Yummly is a collection of various recipes from all over the internet. You will see a huge number of recipes for a wide variety of dishes collected from around the Internet. You will be provided with a step by step guide to prepare each of the dishes.
Bonus: In the app, you can create a shopping list - the app will automatically add the required products.
You can also search recipes with filters including ingredients, diet types, allergies, nutritional requirements and more. You can also select cuisine styles if you want to focus on a particular region of the world.
There's a free version of this app, but the pop-up ads that support it can be a little annoying. It is an excellent service all-round though, so do trial the free version and consider upgrading to premium if it works well for you.
Allrecipes Dinner Spinner
Allrecipes Dinner Spinner on iOS
Allrecipes Dinner Spinner on Android
Price: Free
The clever thing about this app is that it's tailored to work with the ingredients you happen to have in the larder or refrigerator at any given time. That's great for avoiding waste and trimming down those household bills.
As the name suggests, the app is built around the core - enormous - Allrecipes database. Enter your main ingredient, the amount of cooking time that's available, the sort of meal you want to prepare, and the Dinner Spinner will make the best recommendation it can.
You can search recipes, save a selection of favorites and also watch the included videos. Dietary filtering options are a little limited though, so watch the ingredients carefully when it comes to allergies.
Kitchen Stories
Kitchen Stories on iOS
Kitchen Stories on Android
Price: Free
Kitchen Stories is built around a database of high quality, easy to follow recipes. Many of these are accompanied by videos to help you finish each dish, but where video isn't available you'll instead find clear instructions and polished images.
The recipes themselves originate with Kitchen Stories' own in-house chefs, with a focus on simple dishes using few ingredients, which nevertheless deliver outstanding results. You can search for inspiration using a number of different filters, from regional cuisines to cooking times.
If you're an inexperienced home cook, you'll also find lots of very useful tutorials for tackling some of the fiddlier tasks around the kitchen. The app can also automatically generate shopping lists for you, and convert measurements where required.
The app is well supported, with a steady flow of new recipes and videos to inspire you on a weekly basis!
Big Oven
Big Oven on iOS
Big Oven on Android
Price: Free / Pro Membership options available
Big Oven boasts around 350,000 recipes, so it's safe to say there's plenty here to keep you busy for some time to come.
It's not quite as streamlined as many of the other apps in this round-up, however, and so you may find it a little fiddly to navigate.
It's hard to beat in terms of quantity, but we wouldn't recommend limiting yourself to just this one app. There are other excellent cooking apps that feature fewer recipes, but include the kind of enhanced functionality that make this sort of kitchen buddy really shine.
Paprika Recipe Manager
Paprika Recipe Manager on iOS
Paprika Recipe Manager on Android
Price: $4.99
Paprika Recipe Manager is an extremely useful app if you're the kind of person who already has a robust collection of recipes.
The app itself contains its own built-in browser. All you have to do is navigate to your favorite recipe anywhere on the web, tap an on-screen button, and the meal will be added to your collection automatically.
You can also use Paprika to break recipes down into their individual ingredients, and it also features a shopping list function to help you grab the groceries you need with a minimum of fuss.
One final handy feature is the recipe scaling function. If a given recipe serves four people, for example, you can use Paprika to calculate how much of each ingredient you'll need for a smaller or larger serving.
Tasty
Tasty on iOS
Tasty on Android
Price: Free
Explore Your Business Potential: Discover Our Range of Transformative Courses Today!
Unveil the power of knowledge with our diverse array of courses, from Operational Procurement in S/4HANA to SEO essentials. Elevate your expertise and drive success in your business ventures.
Get your course
Buzzfeed fans may recognize the name Tasty as the food-focused spinoff of that hugely popular publisher. It also has a very successful YouTube channel with a truly colossal following.
This app takes more of a community approach to rating and reviewing recipes. Expect user ratings and bonus tips from real-world amateur chefs just like you. This will help you tweak and refine your own version of each dish to perfection.
As with most of the apps in this round-up there are plenty of filters to help you narrow down the huge collection of recipes to your specific dietary requirements. These recipes are backed up with quick, easy to follow videos.
If you tend to make a mess in the kitchen, just be aware that Tasty doesn't currently support voice control, so your mucky fingers might make a bit of a mess of your phone or tablet.
SideChef
SideChef on iOS
SideChef on Android
Price: Free / $4.99 (monthly)
During the signup process SideChef will have you enter profile information relating to diet and taste. That will help you narrow down some new favorites from the impressive database of recipes it provides.
In addition, you'll also be provided with a series of weekly meal suggestions. We all need a little bit of variety in our meal planning, and it's great to have an app that pushes you out of your comfort zones.
Like many of the apps featured in this review, SideChef also features a built-in shopping list so you don't miss any vital ingredients at the grocery store! Voice controls also help you navigate the page without getting your phone or tablet grubby.
Overall the app is well-suited to amateur and advanced cooks alike, and social media integration allows you to make recommendations and recipe tweaks for your family and friends.
Cookpad
Cookpad on iOS
Cookpad on Android
Price: Free / $2.99
Cookpad is another community-driven app, one where you, your friends and the rest of the userbase upload recipes into a central database.
Feeling nervous about sharing your creations? Fortunately the developers have included a few privacy settings, which means you can keep things to yourself until you're sure your masterpiece is ready to be shared with the world.
Although it's not the best app overall, it is a refreshing take on things in a very crowded space. It's also pretty simple to use, and you certainly won't be left wanting when it comes to variety. There are as many unique recipes as there are cooks on the platform!
Epicurious
Epicurious on iOS
Price: Free
Epicurious packs in more than 35,000 tried and tested recipes from some of the biggest cooking websites in the business. It's regularly updated as well, so you're unlikely to outpace it as you develop your skills.
A dedicated feed brings you all the latest recipes and videos from the professional community, while personal favorites can be stored and shared easily as well.
The app's interface is fast and responsive, with recipes from major publishers including Bon Appetit and Gourmet Magazine. If you'd rather navigate using voice control, life's even easier.
Epicurious also includes the standard tools of the trade, such as shopping list generators, while also allowing you to compare cooking times for the meals you've shortlisted.
The bad news? At the time of publishing this article the app is only available for iOS users. Android fans will have to sample some of the other options in this round-up.
Oh She Glows
Oh She Glows on iOS
Oh She Glows on Android
Price: $1.99
Out of all the cooking options featured in this round up, Oh She Glows is the must-have app for vegans in particular.
It's essentially an extension of the hugely popular blog of the same name, which has been carefully curated by vegan blogger and best-selling cookbook author Angela Liddon. Even if you're just curious about sampling a plant-based diet, the recipes cover everything from desserts to regional cuisine.
If you're interested in trying this one out, just keep in mind that there's no free edition available on either app store. You'll need to dive straight in with a premium option if you want to give it a whirl.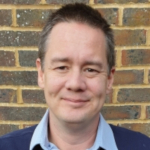 Viva Flavor
This article was written by John Bedford, founder & editor of Viva Flavor. The site is dedicated to helping home cooks develop their love of food & drink. 
Frequently Asked Questions
What are the best recipes apps for available ingredients?

Allrecipes Dinner Spinner is a smart app in that it is designed to work with the ingredients you have in your pantry or fridge at any given time. This is great for avoiding waste and cutting down on household bills.

What is the Side Chef app Apple?

SideChef is a mobile application developed for Apple devices that serves as a comprehensive cooking assistant. The app offers a wide range of features to assist users in meal planning, recipe discovery, and step-by-step cooking guidance. With SideChef, users can access a vast collection of recipes from various cuisines, create personalized meal plans, generate shopping lists, and receive voice-guided cooking instructions.
---
Explore Your Business Potential: Discover Our Range of Transformative Courses Today!
Unveil the power of knowledge with our diverse array of courses, from Operational Procurement in S/4HANA to SEO essentials. Elevate your expertise and drive success in your business ventures.
Get your course
---
---