Creating the best Instagram post might seems complicated, and everyone has its own idea on the subject: Include some text or not, count the number of hashtags or reach the limit of 30, use a specific filter or use no filter at all, and so much more.
---
---
What makes the best Instagram picture post?
Creating the best Instagram post might seems complicated, and everyone has its own idea on the subject: Include some text or not, count the number of hashtags or reach the limit of 30, use a specific filter or use no filter at all, and so much more.
To get to the bottom of it, we asked the community what made their best Instagram post so good, in their opinion.
And... their answers might surprise you! It is mostly about creating content that resonates with their followers, more than following any rule that they's seen somewhere else.
For my part, one my most liked pictures ever... is simply myself in front of the Eiffel tower. Does having a famous monument behind you gets you more like? Certainly, but is that all you have to do? Probably not...
What was your best Instagram picture post? Why was it so good, how did you get so much likes / comments?
7 Wayfinders: Our two youngest at Hobbiton in NZ
One of our best IG photos was our two youngest at Hobbiton in NZ. We are actually still in NZ.
The post is here
I believe this preformed so well for a few reasons:
1. It is non-confrontational. I've found pictures perform better when the subject is not looking at the camera. However, no one wants to just see a bunch of hair and a straight back shot either. They tend to perform well when you can see their face or part of a face, but they are not looking at you.
2. The copy is quite creative, if I say so myself! :) Pointing out the daydream of living in a hobbit-hole, which every visitor wants to imagine themselves doing when they go to Hobbiton, plays up the imagination.
3. The subjects are small and fit the right size of being Hobbits. It wouldn't go as well with a 6 ft dad trying to walk into the hobbit-house.
4. The balance is about right. I've found the people need to take about 20-30% of the photo with the rest of the photo or scenery being engaging on it's own as well.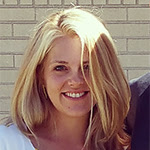 We are a family of 7 traveling the world full time (mom, dad, and our five kids ages 12-3). We are about to celebrate our two-year anniversary of full-time travel in a couple of weeks. We sold our home and cars, packed up our belongings back in the USA, and struck out to find a new life.
7 Wayfinders on Instagram
Olga Ceceleva: Karlstejn Castlei in the Czech Republic
My name is Olga Ceceleva and I'm sharing this picture of me and Karlstejn Castle. Karlstejn Castle is on my favourite castles in the Czech Republic.
I've been visiting this place since I was a little kid and I absolutely love it there. This was the first time I found this particular viewpoint and the view was truly breathtaking. I simply can't get enough of this majestic castle!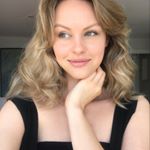 I'm a model and influencer based in London.
Olga Ceceleva: Karlstejn Castlei n the Czech Republic on Instagram
Rachel Kylian: Tonight don't miss #Counterpart with #RachelKylian co-starring
I went to the premiere of Counterpart in Los Angeles with my amazing manager Brandon Cohen (BAC Talent), then to the after-party and he took that photo and I posted it on instagram on the day of my episode of Counterpart S1 episode 8 (The Sincerest Form of Flattery).
I promoted the show on all my social media: Twitter, Facebook and Instagram.
And I assume a lot of people watched it and loved it.
Great exposure, more TV shows bookings.
I might go LIVE and interact with the fans of the show next time.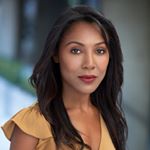 Rachel Kylian is a French-American actress. Her latest film credits include notably, Universal's comedy Almost Christmas, the action thriller Interpreters directed by Michael Ryan, the romance "The Moment" directed by Panjapong Kongkanoy & Laddawan Rattanadilokchai, the Lifetime movie The Wrong Man and Sony Pictures' "The Climb" directed by Michael A. Covino.
Rachel Kylian: Tonight don't miss #Counterpart with #RachelKylian co-starring
Lori Cheek: at dinner with Bruce Willis and Jean-Georges Vongerichten
My most liked IG post was from just several months ago when life was "normal in Manhattan. I captured this pic at dinner with my friend of 12 years, Bruce Willis, at the bar of Jean-Georges restaurant in Columbus Circle with the one and only Michelin star chef, Jean-Georges Vongerichten on January 21st, 2020. Clearly the rest of the world seems to love them both, too. My post got 384 likes, which is not a lot for people with a huge following but with a humble following of less than 4K, it's the most likes I've gotten on a post since early days of Instagram. It was an epic night and I actually made a few friends that I'll cherish for a lifetime that kept walking up to us because of the "whos" I was with. Although this night was filled with human magic, I'll never forget my first $75 egg, which is a staple on Jean-Georges menu... Egg Caviar. It's a must!
Jean-Georges Vongerichten
CheekD on Appstore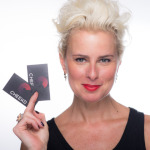 Lori Cheek-- Architect turned Entrepreneur, Founder and CEO of Cheekd— a mobile dating app that makes missed connections obsolete. Lori, a Shark Tank Veteran, was recently listed as The Digital Dating Disruptor and One of the Top 10 CEOs to Watch. A University of Kentucky Architectural Graduate, Lori is no longer building structures. She's now building relationships.
Lori Cheek: at dinner with Bruce Willis and Jean-Georges Vongerichten on Instagram
Nick Le: desk setup with Jorge Powell
Our post with Jorge Powell is our best instagram post for several reasons. The main reason being because the desk setup that Jorge took was perfect and resonated with our audience. It was a clean, simple, and minimal workspace that many users found inspiration from. We got several likes because our followers really enjoyed the mix of photography and desk tech content. We also used strategic hashtags to help spread the reach and this allowed for the post to appear on the explore page for more users to discover the post. It's important to respond to comments and to start conversation in the comments, so we tried to do that as best as we could on the post.
Nick is professional photographer and the founder of Gridfiti, which is a photography media site about creatives in the industry and camera gear.
Nick Le: desk setup with Jorge Powell on Instagram
Ron Blake: my most liked Instagram post was very unexpected
My most liked Instagram post was very unexpected.
It isn't a picture of me. Or my family or friends. Nothing sexy. Nothing controversial. It shows a photo of something quite ordinary. An airport departure board. It's what it represented. Or so my followers thought.
I've been on a full time journey every day for five years to recover from PTSD and to reach a symbolic goal. I'm trying to get on The Late Show with Stephen Colbert as a guest to deliver 32,058 written stories of hope I've collected on this odyssey.
A moment of laughter I had from that show on a suicidal night began it all. I've now spent 12,000 hours of my life to get on this show for five minutes.
Several months ago another show in New York City invited me to share my story to help other male survivors of sexual and domestic abuse find hope.
Before leaving Phoenix to go to this show, I took a picture of the departure board. And shared a general message about the trip.
My followers got super excited and assumed it was The Late Show and I had finally reached the goal. Not just yet. I'm still trying.
Ron Blake now lives in Phoenix, AZ with his spouse but grew up in a blue-collar Chicago suburb. He's also lived in San Diego, Los Angeles, and England. Blake is an MPA graduate of Indiana University. He has completed five marathons and was once a high school physics teacher.
Snezhina: body positivity is something of vital importance
My top performing Instagram post of all time is one from October of last year, with 150 likes and 14 comments. To put things into perspective, I have 639 followers. I am still not sure why it was so popular among the people who follow me - the jury is out if it's because of the body positivity message, which shares my personal story behind struggling with my body image throughout my entire conscious life, or the fact that I am half-naked in it.
I like to believe that it's the first - a lot of people sent me messages and generally reacted positively to my words of encouragement. In my opinion, body positivity is something of vital importance in today's age and time, and deserves more attention than it's getting, especially for small fry (like me). A few right words heard by the right person can really make someone's day.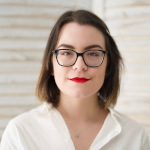 Snezhina is an aspiring writer and passionate storyteller. She is a Media and Entertainment Management graduate, with a background in content creation, film production, event management, Japanese studies, volunteer work and creative writing. In her free time she enjoys learning new languages, reading and playing the ukulele.
Snezhina: body positivity is something of vital importance on Instagram
Laura Beth Peters: Kid Rock and Loretta Lynn together
This photo was taken at a Christmas parade in 2019 in the small town of Leiper's Fork, Tennessee. Leiper's Fork is a unique place because it's just outside of Nashville and is a community that tends to draw some really famous people. 2019's Christmas parade had a grand marshal that was none other than Kid Rock, but with the real surprise came when legend Loretta Lynn joined Kid Rock in his convertible. Apparently Kid Rock has quite the avid fan base!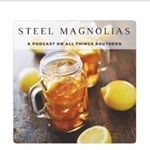 Laura Beth Peters
Frequently Asked Questions
How to make a post on Instagram very popular?

Expert Nick Willis Instagram says it's about creating content that resonates with your followers, not about following some rule or trend they've seen elsewhere.

Does Bruce Willis have Instagram?

Bruce Willis is a popular actor, with a large following, which is why he has a personal Instagram account. Here is his profile account - Bruce Willis (@brucewillisbw).
---
Explore Your Business Potential: Discover Our Range of Transformative Courses Today!
Unveil the power of knowledge with our diverse array of courses, from Operational Procurement in S/4HANA to SEO essentials. Elevate your expertise and drive success in your business ventures.
Get your course
---
---