---
---
This sounds a bit too good to be true, right? Whenever I see these types of ads, I just know there's a catch where I'll have to put in money to start, agree to some invasive information sharing policies, or will only see $.50 in my account for weeks worth of answering random questions or after spending loads of my money first.
Well, that nonsense stops here. Here are a few ways to make actual cash using your smartphone.
You don't have to worry about if  car insurance companies check phone records   when you're using your phone to make extra money. Almost everyone has a phone these days, and everyone could use a little extra cash.
Even if you weren't looking for a new side hustle, having one that's easily accessible is beneficial for more than just adding a little extra to your pockets. For example, having a secondary source of income can help with loan applications, taxes, and even getting approved for a new apartment.
Use Your Phone to Find Side Hustles
Thanks to a mobile phone, you can contact friends, relatives, colleagues at any time in order to get the information of interest. In addition to contacts, many people store memorable dates, ideas, thoughts, all kinds of files of a different nature on their mobile devices.
But that's not all! If you were wondering how can i use my phone to make money, then we will give you the answers.
For the true hustlers out there, there are apps that offer employment opportunities where you can make extra money. The good thing with apps like this is you can pick and choose what you think is best for you. Are you good with people, know all the  best food spots in town that deliver,   or happen to know every shortcut to the airport?
If that describes you, then a rideshare or food delivery service could be perfect for you. You could become a driver for Uber or Lyft, or you could do delivery for Instacart or Grubhub. There are a variety of different companies, and you could pick one or multiple ones to drive for.
Before starting on one of these apps, however, you should research your area, and find what services are the most popular near you and the neighborhoods that you'll be driving in.
More users means more money so instead of wasting your time with trial and error or becoming overwhelmed because you tried them all, a quick google search can help you get on the road to riches faster.
Another upside to apps like these is that you can also sign up to get a car. Both Uber and Lyft now have programs where you can lease a car as long as you're a driver. Those I know that have done these programs rave about them because they've gotten nice cars that they spent more time in for personal use than ridesharing anyways.
The exchange might not be for everyone, but if you need a car for the short-term, it could be a much easier route to getting one than dealing with the dealership hassle.
There really is no catch to apps like Uber, Lyft, or DoorDash because as you work, you get paid, and it really is that simple. The cons to weigh would be that in order to be profitable at these gigs, you usually have to put in a lot of time.
Unfortunately if you're looking for a quick side hustle this may not be the right fit, but if you like meeting new people, finding new food spots, or have a few extra hours a week to kill, being a delivery driver of some kind could be for you.
Don't Get Off the Phone
Explore Your Business Potential: Discover Our Range of Transformative Courses Today!
Unveil the power of knowledge with our diverse array of courses, from Operational Procurement in S/4HANA to SEO essentials. Elevate your expertise and drive success in your business ventures.
Get your course
That's refreshing to hear for once. Nowadays it's all about  how to reduce your screen time,   but what if that extra screen time was paying for your Hulu, Netflix, or maybe even something bigger?
Not everyone can create an amazing app or become a social media influencer. Let's face it most of us have no clue how to use Instagram properly anyway. The bright side for the average person is that there are apps designed to find out what we think, what we like, and what we get confused by.
These apps use your daily habits and reward you for just living your life!
#1 – Survey Junkie
From the name, you can probably guess what's going on here. While you're watching your favorite show, you can take surveys and get paid for your opinion. If you're already a Yelper or someone who likes sharing opinions, this is a great app for you.
Each survey offers different amounts, but you can easily make a few extra bucks while just sitting on your couch and answering questions.
#2 – Drop
Drop is an app that pays you for spending money you were already going to spend. Each time you order something online or order food from GrubHub Drop, drops you some cash back.
#3 – Ibotta
Ibotta is a grocery savings app. When I used this app, the amount of money I got back simply from grocery shopping helped me to make my car payment when I really needed the extra cash.
#4 – MobileXpression
This app is all about research. It's the simplest way to make money because all they want is your usage information. However, actually read the terms on this one since you are allowing this company access to your digital information. Though it's protected, it never hurts to be informed.
#5 – Stash
Okay, I know I promised apps with no out-of-pocket catches, but how swaggy is it to say you're an investor of a big company like Amazon or Apple? You can put it in your Tinder bio while your invested $5 catches you a date that hopefully your profits pay for.
Cash is King
No matter where you are in life, earning some extra cash is never a bad thing. The good thing is that between a little innovation and technology there's no shortage of opportunity to make money straight from your phone.
Save up for a rainy day, something to treat yourself, or use that extra cash to cover a monthly bill to get it off your back. Take advantage of apps that reward you for just literally living your life whether that's going grocery shopping or getting paid to have an opinion.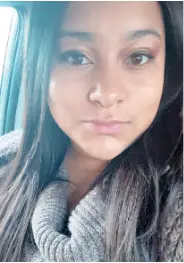 Frequently Asked Questions
How can I use my phone to make money while saving groceries?

Use the Ibotta app to save on groceries. Using this application helps to return a significant amount of money from the purchase of products. With the money you save, you can pay for a car, housing, and more.

How to make money from my phone without the Internet?

Making money from your phone without an internet connection can be challenging, as most opportunities for earning money require online connectivity. However, here are a few potential options: Sell goods or services locally, Participate in market research or surveys, Offer tutoring or coaching services, Freelance photography or videography, and Provide technical support or smartphone repairs.
---
---
Explore Your Business Potential: Discover Our Range of Transformative Courses Today!
Unveil the power of knowledge with our diverse array of courses, from Operational Procurement in S/4HANA to SEO essentials. Elevate your expertise and drive success in your business ventures.
Get your course
---