---
---
The new Reels in Instagram feature has been recently introduced to a few selected countries, and will be slowly extended to the whole world, in an effort to compete with TikTok main product, the short 15 seconds videos easy to edit and mount together.
Very similar to the way that Instagram stories were introduced to compete with Snapchat 24h messages and picture sharing, they are slowly trying to take over the very large market share of TikTok, that is eventually getting banned in some important countries.
But how are influencers using Reels In Instagram and how to use them at your advantage and grow your own account and get more followers on Instagram by creating Reels In Instagram? I asked several influencers for their advices in order to know more.
Are you already using Reels in Instagram, will you do it in the future or will you avoid them? Let me know in comments.
Are you an Instagram influencer using Reels, or will you? What is it, and how will you use it to promote your profile or business? Will you stop using other platforms and switch to Reels?
Brian Lim, CEO, iHeartRaves: We will be using Reels to ramp up our video content
Our first impression is that it's going to be a great tool for our non-Tik Tok influencers to get us video content. Since we are a brand, we can't use the song feature which is kind of a bummer but we can just put songs on before we post. The effects seem a bit clunky and the timing is a little off in some of the videos we have seen, but that will most likely be smoothed out.
We will be using Reels to ramp up our video content because video is generally out-performing static feed posts for us right now. We plan to post at least once every day. We will be posting outfit transition and styling, festival culture, and body positivity themed videos.
So far, we have posted four Reels. Our best performing one got 14.5K engagements and 178K views which is incredible for us. Two of the others got over 100K views and about 5-7K engagements.
Our approach is two-fold. First, we will be using Reels to simply re-post Tik Tok content. Second, we will be asking our top influencers to send us content specifically created for Reels using the Instagram effects.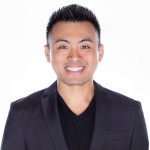 Founder and CEO, Brian Lim - Inspiring individual creativity and expression through fashion at EDM events, festivals, and beyond.
Nicole Russin-McFarland, film director and film score composer, Lucky Pineapple Films: TikTok stopped showing our updates, We switched to Instagram Reels
My catfluencers were on TikTok and switched over to Instagram Reels. We went from wildly successful as new TikTok cats to unable to catch a single view with Tiktok's algorithm. TikTok simply stopped showing our updates to our followers and new users. When our last update had zero views, combined with people leaving TikTok over its controversies, it didn't make sense to keep using it. We switched to Instagram reels for @russincats and have already seen our social media friends reacting to the reels. My cats are catpreneurs with their own cat themed gift shop called The Cattiest Cat Shop. They are really active online. Any method of them reaching out to cats and their human butlers counts to me. I myself plan to begin using reels to promote myself more with my filmmaking endeavors because it seems like a better alternative to TikTok.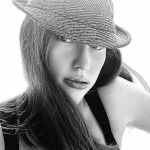 Nicole Russin-McFarland, film director and film score composer, Lucky Pineapple Films
Christina Cay, C'MON MAMA: Reels on Instagram are Instagram's answer to TikTok. And a very timely & savvy answer at that.
As TikTok continued to gain momentum & pull influencers its way, Instagra scrambled to offer the same type of viral short video content on its platform.
So Reels were born. And they're here to stay.
Reels are 15 second videos that users are able to share directly on their feed—unlike stories. You can dress them up or down with all kinds of creative effects & options.
When Instagram rolled out Stories a few years ago, there was tremendous backlash. And now Stories are arguably everyone's favorite part of Instagram.
With Reels, TikTok had already broken the ice with the short-form viral videos, so when Instagram introduced Reels, influencers dove in head first. Also, the fact that TikTok has been plagued by so many safety & privacy concerns just cemented the natural jump of influencers back over to Instagram for their shorts.
While I haven't used Reels yet, I fully intend to. I do believe they will become a popular & integral part of Instagram's platform, and you better believe any influencer who knows where their bread is buttered will jump on board.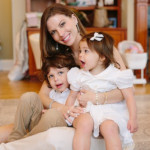 Christina is a mother of 2 & creator of C'MON MAMA. With past work in radio & operations for a national theater chain (& a fun stint as Jessica Biel's stunt double), Motherhood is the greatest thing she's ever done. She's traveled the world & her favorite place is home.
Mayuri, ToSomePlaceNew: My reach from Reels has been fantastic
I jumped unto the Instagram Reels bandwagon really quickly. I have been using Instagram and stories for a while now and was excited to learn about Reels.
If you have used TikTok before, the concept of Reels is similar. It showcases video posts of 10-13 seconds long. You can edit to add music, captions, photo cover, and video to engage with your audience.
My Instagram handle is @tosomeplacenew and is a travel blog website, and as you know due to the global situation travel is not promoted at the moment. So I am reminiscing about my past adventures, and the only way for me to get more profile visits and followers is to open up another door to showcase just that.
And Reels is the answer!
My reach from Reels has been fantastic and I am also getting a steady flow of followers.
I was using TikTok before to educate my audience about a destination (like travel tips and inspiration related content, unfortunately, no dance videos or memes), and I had a really hard time getting leads to my blog or other social media.
Reels make it easy - try it!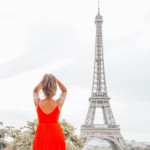 Mayuri is the creator behind the travel blog - ToSomePlaceNew. Based in Canada, she loves blogging about cultural city breaks from all across the globe.
Hosea Chang, COO of Hayden Los Angeles: it allows you to get really creative
Reels is basically a feature that is Instagram's response to TikTok and the trend of short, bite-sized videos. We absolutely plan on starting to use Reels for our account. We use Instagram a lot to promote our business and we want to take advantage of every feature the platform offers us for marketing. It's a great opportunity to catch the attention of your audience in a slightly different way. I think for apparel companies like ours, especially, or for fashion bloggers, it's perfect. It allows you to get really creative with the way you present the products. We plan on using it on our own page, but also requesting sponsored content in this format from the influencers we work for to promote your brand.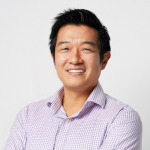 Hosea is an investor, former lawyer, and the COO of Hayden Los Angeles, an apparel company with brands for women and girls.
Shiv Gupta, CEO of Incrementors: It's a New Way to Connect With More Audiences
Instagram Reels is a new way to create short, entertaining, informative, and engaging videos in just 15-seconds. It gives you a chance to switch things up and try something new. I highly recommend you should use this tool to market your brand. Because it represents a great opportunity to increase your brand awareness and transparency. By using this feature, you'll be able to connect audiences in a new way which is super effective to grow your business brand.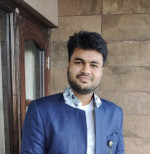 Incrementors is a Digital Marketing agency that provides a wide range of services from SEO, Web Development, Web Design, E-commerce, UX Design, SEM Services, Dedicated Resource Hiring & Digital Marketing Needs!
Frequently Asked Questions
How can reels help you promote your Instagram account?

Influencers use Instagram reels to ramp up their video content because right now, video tends to outperform static feed posts. Quality reels can significantly increase your traffic.

How to get 100k views on reels?

To get 100k views on Reels, consider implementing the following strategies: engaging content, hashtags and descriptions, trending challenges and songs, consistency and frequency, collaborations and duets, engage with the community, promote your reels.
---
---
Explore Your Business Potential: Discover Our Range of Transformative Courses Today!
Unveil the power of knowledge with our diverse array of courses, from Operational Procurement in S/4HANA to SEO essentials. Elevate your expertise and drive success in your business ventures.
Get your course
---