---
---
Why is Data recovery important?
The fear of losing your data
Keeping our data backed up on several devices is a great idea. Aren't you afraid of losing your photos from last summer? Nowadays, smartphones lifespan keeps shortening. Recurrent failures are noticed everywhere in the world. The origins of those failures are usually found quickly. However, the damages caused by them can be unrepairable. Furthermore, you have probably already heard of a friend who has lost all his old pictures he liked so much. If he backed up his data on a regular basis, this problem would have been avoided.
UltData - Android Data Recovery
UltData - Mac Data Recovery
UltData - Windows Data Recovery
Avoiding the issues when you change your phone
Just like we said before, smartphones lifespan keeps shortening. This means that we buy new phones more often than before. A lot of operators will propose you to switch phones. The operator gets back your old phone in exchange of the new phone. Before doing such a transaction, you should make sure that you saved all the data from your old phone. Even if you do not necessarily want to put all this data onto your new phone, it is still a good idea. If you do not do so, you will lose all your phone numbers. It can be a big challenge to get back all those numbers, and you probably do not have that much time to waste. Also, you may regret and miss not having old photos from an event.
That's why backing up data is useful. Saving your data once a year is a reasonable choice. It only takes one hour and then you do not have to think about it for at least one whole year. Why wouldn't you do it? If you do not want to do it once a year, you can even recover your data when you feel like your smartphone is getting old. This is less safe but it's still better than nothing.
The free operating systems and their limits
On the Internet, there are some free tools to recover your data. The problem with those tools is that they are not always safe. Indeed, if it is free, it is because some of them store your data to sell it. It is a common thing to say, but when a product is free, it is because you are the product. This is what can happen when you use a free data recovery tool. Here, I will propose you an alternative solution, which is not free, but which proposes a much better user experience.
Some free software you will find on the Internet will be hard to install, full of ads and will ask you to buy the premium version every two minutes. Those free programs can also have compatibility issues, they may not recognize some apps you have on your smartphone, which will make some data unsavable. Here,  UltData recovery ‌  is much simpler. You buy it, and then you are free.
The Solution to store your data once and for all
If you are  an iPhone ‌  user,  UltData recovery ‌  is a good solution which will able you to easily save you everything you want. iPhones back up tools are not always easy to handle, especially for Windows users. The MacOS solutions work well altogether, but we do not all own the last MacBook Pro. That's why this  UltData recovery ‌  is a useful software: it is finally a convenient way to do this backup.
 UltData recovery ‌  proposes 3 ways to save your data: directly through the phone, through iTunes Backup file, or through  iCloud backup ‌  file. The easiest is to connect your phone and choose the first way. However, you may be reading this article because your phone has some real physical issues. If that's the case, the two other ways may save your life.
Finally,  UltData recovery ‌  supports a lot of apps: WhatsApp, LINE, Kik, Viber and all the files associated to those apps. That means that you will not face the same compatibility issues as with the free programs.
I saved my phone with  UltData recovery ‌  and it took me 30 minutes. Here is the guide to do the same.
The 3-Step Guide to use UltData and recover your iPhone data
Step 1: Connect your device
After the purchase the download and the installation, you can save in your data in 3 simple steps. You simply must follow the instructions. The first one is to connect your device.
Step 2: Scan your iPhone
Once your device is connected, it's time to scan your iPhone. One good point of  UltData recovery ‌  is that it lets you choose what you want to scan. For example, if you are not interested in saving your WhatsApp messages, you can untick the  WhatsApp messages ‌  option and it will not scan them. The scan took around 5 minutes when I did my backup.
Step 3: Recover the data
When scanning is completed, you will have the full list of folders and files that  UltData recovery ‌  went through. You can one more time sort what you want and what you do not want to back up. When you are decided about what you want to save, simply click recover and choose the folder you want to put your data in. The recovery took around 10 minutes for me.
At the end of the loading, the folder where your data is stored will open. You will be able to check if your data has really been saved properly, and it will be! I decided to save my data in my D: hard drive where I had a lot of storage available. Make sure that you have space on your computer before doing this kind of operations.
A simple tool for an important task
I hope that you now understand why it is so important to recover the data from your iPhone. You could lose it any point of your life. Having a back-up on your computer will make you win so much time if something happens. You can do this important saving task thanks to a very simple tool, such as  UltData recovery ‌  tool. The latter is not free, but you will not feel like you wasted your money.
UltData - Android Data Recovery
UltData - Mac Data Recovery
UltData - Windows Data Recovery
Fix 150+ Apple iPhone System Problems, like Boot Loop, Apple Logo, Stuck, Update and more.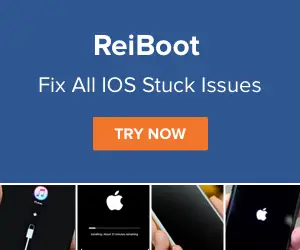 ---
---
---
---