---
---
Android is a mobile operating system based on a modified version of the Linux kernel and other open source software, developed primarily for touchscreen mobile devices such as smartphones and tablets.
As a result of incorrect actions with Android, the device will become inoperable. This also happens after a malfunction of the operating system itself.
Reasons for damage to the Android operating system
The Android operating system has built-in protection against tampering and offers a high level of operational reliability. Most of the problems are caused by the user:
Incorrect firmware actions are the most common cause of failure. This can include both a banal installation of incompatible software and a power outage during the update process. That is why modified versions of the operating system should be installed very carefully and carefully.
Infection with viruses is a rather rare cause of problems. Malicious software can damage system files and Android will stop working.
Performing a Hard Reset on Samsung - After a factory reset, access to the encrypted SD card will be lost. Devices from a Korean manufacturer with Android 6.0 and newer offer this feature for better data storage reliability. The memory card cannot be read on another device, and after Hard Reset the decryption keys will be deleted. Problems with the hardware of the gadget. Due to overheating, falling or drowning, RAM and other components fail.
How to Perform System Restore on Android?
Nowadays, many people carry Android devices with them. Despite the fact that Apple devices are also used around the world, the number of Android users is much higher. Well, these devices are good, but nothing can be 100% perfect, and these devices are in need of repair as well. Many people don't know this, but there is an Android device recovery system that allows you to fix problems on your device.
Many people have no idea how this system restore works on Android devices, which is why we decided to mention several easy ways to restore Android system at once. To restore, you can choose one of the proposed options.
ReiBoot is a powerful software tool for troubleshooting and repairing devices based on the iOS operating system, the program is designed to work from under OS windows and macOS.
Many users of Android gadgets have faced the problem of endless loading, logo freezing on the screen of their device, cyclic reboot and other unpleasant moments, in fact, the list is quite impressive. It is reiboot android that can help solve these problems.
Option 1. A simple fix for system crashes is possible using ReiBoot. Among the advantages of using ReiBoot are the following:
Completely free to enter and exit Android Fastboot mode with one click.
Entering & Exiting  recovery mode   on Android is free.
Free to enter and exit Android download mode (odin) for free.
Eliminate 50+ Android system issues like stuck Samsung logo, app crashing, black screen, etc.
1-click to clear Android system cache to keep your phone optimized.
Step-by-step instructions for recovering Android system when using ReiBoot:
Download and install ReiBoot for Android on your computer from the official website. Download ReiBoot for Android here.
Run the installer application on your PC.
Connect your Android device to your computer with an appropriate USB cable.
Enable USB debugging on your Android device.
Then choose the correct device information
Download the firmware package to your computer.
Once the firmware package has finished downloading, click Repair Now to start the Android System Restore.
It will take 10 minutes to complete the process.
Once this is over, your Android device will start up as usual.
Recover Android system with professional software
Option 2 - Android system recovery using professional software, which is used for problems opening some applications, for example, forced restart, crash, inability to turn the device on or off, black or white screen, strange error code, and other problems. For example, iMyFone Fixppo for Android can be used, which can fix all these software problems.
If you decide to use this tool, but do not know the benefits of using it, read below to learn about them:
It is an affordable recovery tool.
This tool is really easy to use and all you have to do is follow the simple instructions on the screen.
It can fix all software related problems on your Android phones and tablets with a 100% success rate.
The Fixppo Android app is designed to fix various types of problems with just a few clicks. Follow the instructions below carefully to learn how to properly use this great tool. Before you start, install and run Fixppo for Android on your computer.
Step 1: Provide your Android device information to download the firmware
As soon as you click the Start button, you will be taken to a new screen. To download the correct firmware version, you will need to provide some information specific to your Android device. Make sure you have selected the required information before choosing Download Firmware.
The tool will automatically download and extract the selected firmware version for your gadget.
Step 2. Connect your device to your computer and put it into download mode
Explore Your Business Potential: Discover Our Range of Transformative Courses Today!
Unveil the power of knowledge with our diverse array of courses, from Operational Procurement in S/4HANA to SEO essentials. Elevate your expertise and drive success in your business ventures.
Get your course
If the information you entered is correct, select Start. Your device must be connected to your computer. Make sure your gadget is in download mode before you start fixing it. When your device is in boot mode, the repair procedure will start automatically with the tool.
Step 3: start troubleshooting Android problems
When the Android device enters download mode, all Android problems will be fixed by the program automatically. Your gadget must be connected to your computer when this process takes place. Otherwise, your device may be bricked up. When the process of fixing your device is complete, the device will automatically reboot.
Many people ask why they should choose the iMyFone fix for Android. Well, there are many reasons to choose this tool. You should choose this tool because it will help you fix your device without having to hand it over to any repairers. Therefore, it is best to repair it yourself using a tool. Plus, the tool comes with the fastest repair rate.
Recover Android System in Recovery Mode
Option 3. There are many people who tried to find a way to restore Android system in recovery mode, but all of them find it difficult to do it.
If you follow these steps carefully, you can restore your Android system in recovery mode. You can also go directly to option 2 if you are not using this complex option.
Step 1: Turn off your device and then remove the battery to make sure the phone is completely turned off. Now insert the battery.
Step 2: Press and hold the Home, Volume Up and Power buttons at the same time until your phone vibrates.
Step 3: Now release the Power key when you feel the vibration, but continue to hold the Volume Up and Home keys. The Android recovery screen will be displayed. Now release the Home and Volume Up buttons.
Step 4: Use the Volume Down button to scroll to wipe data / factory reset, then press the Power button to select an option.
Step 5: Now press the Volume Down key to highlight the Erase All User Data option and press the Power button to select. The device will reboot and then the screen will display the option to Reboot System Now.
Step 6: Press the Power key to restart your phone normally.
It may take a little longer for the entire recovery process to complete. System-optimized settings and application settings can be fully restored.
How do I back up my Android system?
We all agree that we have some really important data on our mobile phones. This data can be associated with any area of ​​our life. This data may be permanently deleted when we fix our device. Therefore, it is very important to have a backup of your data in case you lose it.
Surely you know how to back up your Android devices, including SMS, contracts, photos and all other multimedia files. But now we are talking about Android system backup. With a full Android system backup, you can easily restore your entire system as well as app settings. Read the following instructions, back up and restore your Android system effortlessly.
Android users can back up their data to their Google Accounts and restore it for later use.
Step 1: Enter  recovery mode   by pressing and holding the Home button, Power button and Volume Down button together on your Android device.
Step 2: Then select the  backup and restore   option.
Step 3: Click the Backup button and then it will start backing up your Android system to SD card.
Step 4. After the backup process is complete, choose to restart your Android phone.
Don't forget to check the Restore -> backup directory on your SD card and rename it so you can quickly find it for future use.
Now you can easily perform System Restore on Android. This will help you troubleshoot the problems your device is facing due to the operating system.
Thus, it is possible to disable Android with incompatible firmware, careless actions when installing updates, and as a result of virus infection. System restore can take a long time and does not always guarantee 100% result, and in most cases personal files will be lost. Use backup utilities to keep applications and information in internal memory.
Frequently Asked Questions
What is the best way for system restore phone?

Use ReiBoot, a powerful software tool for troubleshooting and repairing iOS devices. This is a completely free and simple tool that will help you solve your problems.

How to make reiboot Android?

Press and hold the Power button on your Android device. A menu should appear on the screen, displaying options such as Power Off, Restart, or Reboot. Select the appropriate option depending on the wording used by your device. Confirm your selection if prompted. Your Android device will begin the reboot process, shutting down and then starting up again.
Fix 50+ Android system issues like stuck on logo, app crashing, black screen, and so on.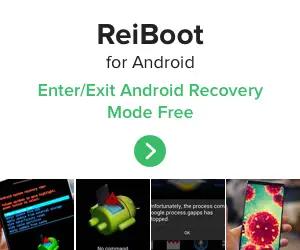 ---
---
Explore Your Business Potential: Discover Our Range of Transformative Courses Today!
Unveil the power of knowledge with our diverse array of courses, from Operational Procurement in S/4HANA to SEO essentials. Elevate your expertise and drive success in your business ventures.
Get your course
---