---
---
How to get people to comment on your Instagram posts? This question has many answers, and there is no easy way to get as many other IG users to comment on your posts as possible.
However, we asked some influencers for their most commented Instagram post, and how did they make it happen.
While there is no secret science that works everytime, their answers might help you reach your goals with your own IG account, and increase your own brand awareness!
What was your most commented Instagram post, and how did you make it happen? How was it successful, and what did that bring you?
@penguinmagicshop: a magic trick with a rubber band
The most commented on post from Penguin Magic Was a magic trick with a rubber band, where the rubber band apparently passes right through a spectator's wrist. A magician named Joe Rindfleisch created this illusion. As silly as it might sound to someone who is not familiar with the magic community, Joe Rindfleisch is the world's foremost expert in rubber band magic tricks.
The invention of this trick took 30-plus years of working with rubber bands. As far as filming goes, we have a production team in Columbus Ohio that filmed this as a promotion for an instructional video that would teach you how to do this magic trick. We filmed it with two cameras, and the magician is miked.
This video was edited and included as part of the hour-long instructional video. I thought that it was interesting and a perfect visual for magic on social media, so I cut out this small clip. The video is amazing, the method is groundbreaking, and our community of magicians and hobbyists recognized that.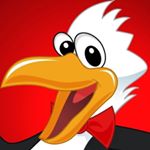 Penguin magic shop
Magic trick with rubber band on @penguinmagicshop Instagram
@spellsandcurses: a lyric video I made for one of my songs
My most commented Instagram post is of a Lyric video I made for one of my songs called Wicked For Days. It's a very simple video featuring Bettie Page that I felt captured the mood of the song perfectly. I stitched it together myself and it has gone on to introduce my music to a lot of new listeners. It's virality was likely due to a combination of things. Likely due to the synergy between the audio and visual creative, in addition to the proper use of hashtags attached to the post itself.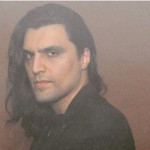 TheRave is a recording artist who releases music with his band Spells and Curses. Together they prove that despite our past trauma, surviving and making a better life is the ultimate revenge. Thus their music acts as a "spell" to enhance the moment or a "curse" to damn it.
@spellsandcurses most commented Instagram video
@karinabnyc: a how-to makeup video for holiday formal events
One of my most commented  Instagram posts   was the following how-to makeup video for holiday formal events — girls love learning simple makeup techniques, especially during the holiday season! A combination of things including the right time of day, effective hashtag use, easy techniques, and trendy, affordable makeup brands contributed a lot to its success. I also always make a point to set my posts to cheery music and smile a lot! Because I tagged all the brands I used, this video brought me more collaborations and being on top of the hashtags brought a tremendous number of impressions and new followers!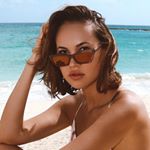 Karina Bik, @karinabnyc 270k followers
NYE makeup look - most commented video of @karinabnyc
@alwaysfitcoaching: surprisingly a photo of an old pair of shoes!
My most commented Instagram post was surprisingly a photo of an old pair of shoes! Zumba shoes to be more exact. The post received 16 comments and 245 likes with just five hashtags. I think the reason it was my most popular post is because of the community behind it. Other Zumba instructors were excited to see that I posted my shoes and what it meant to me. I shared that I taught over 800 Zumba classes in those shoes! I wasn't expecting it to be that well-received. I simply snapped the photo before I tossed them, but the support felt great! I love being part of the Zumba Instructor community.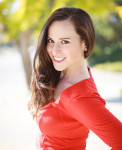 Audrey Del Prete is a social worker, fitness instructor, and health & wellness coach. She helps busy working professionals who struggle with work/life balance and want to make time for healthy lifestyle changes. Audrey is available to work one-on-one, as a group trainer, or as a corporate consultant.
@alwaysfitcoaching most commented picture on Instagram
@evedawes: an affordable, sale outfit post - traffic came from the hashtags
My most commented post isn't my most liked post or the one with the most reach but I think it resonated with people because that's what they were looking for at that time. It was during quarantine and it was an affordable, sale outfit post, during a time when people's budgets were tight and people were looking for sales and bargains.
Most of the traffic came from the hashtags and I have a feeling it was probably the sale hashtags used: #ltkunder50 #ltksalealert #nsale #affordablefashionblogger
I also responded to every comment as I enjoy engaging with others, especially about fashion and travel! I think we all feel good when a post goes well, it's not just a vanity metric but a lot of us put time, thought and vulnerability into creating images and captions and it makes you feel connected when it's interacted with.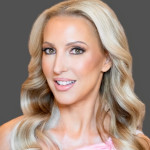 Eve Dawes | WBFF Pro Diva | Fitness, fashion, travel and cruelty-free beauty blogger at glamourandgainsbyeve.com. Founder of Dawes Custom Cosmetics.
Most commented Instagram post by @evedawes
@realahve: showing my followers something new led to more comments
As an avid user of social media, I realized after showing my followers something new about myself led to more comments.
I gained over 17K followers on social media from posting dance videos. Months after I released my first music project "Zero Distractions" on all streaming platforms, I believe the fresh content of something new and exciting is the reason for people asking more questions and becoming more engaged in the comments section. It was successful in more than just gaining 100+ comments this led to more followers in which I am at 17.2K now.
This generated a numerous amount of streams reaching more the 60,000 streams on my artist Spotify in which new listeners are able find me and are re-directed back to my social media leading to more followers and increasing the number of comments. This has also had an effect on previous posts. New users began commenting on older posts. This brought me more knowledge on how to use my platform more effectively.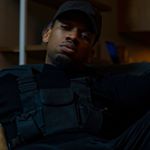 I go by the name AHVE. I am an American singer, songwriter and record producer from Brooklyn NY. Widely known for my dance background I transitioned in songwriting in 2006. I release my debut single "Fade Away" in Sept of 2019 which is streaming's now on all streaming platforms.
@realahve on Instagram
@danielbooter: I waited two hours to have the sharks in the right place
This is my most commented instagram post. When I first took the photo I knew no-one would have it, because I waited two hours for the right second, so no one would be in the background having the sharks in the right place too. I knew right off the bat, because of that exclusivity, people were going to like this post. Along with that, I looked at Ripleys Aquarium in Torontos Instagram page (where I took the picture) & saw that they had never posted anything like this before, but is the perfect kind of content the page needs to keep customers & their Instagram active. So I reached out to them via e-mail, phone, and Instagram of course, and asked to speak to the marketing team. There I showed them the photo and they reposted it. Since it was the first time Ripleys had posted this kind of content, a lot of websites also picked it up & used the photo as promotion as well, driving more people to comment on the original photo on my page.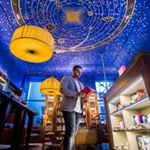 C.E.O. of D.B. Marketing Group, Daniel has worked along side companies & celebrities like the NBA, Justin Bieber & The White House. He specializes in Social Media Marketing with a background in photography, videography, graphics, press relations, and web development.
@danielbooter most commented Instagram picture
Frequently Asked Questions
How to make the most commented video on Instagram?

There are no guaranteed tips on how to make the most commented video on Instagram. You must consider the interests of your audience. If you understand their request, you can make a splash on the audience.
---
---