Today, earnings on the Internet are quite widespread, in particular, this applies to social networks. One of the most relevant social networks for making money is Instagram, which is designed for posting photos, videos and text content.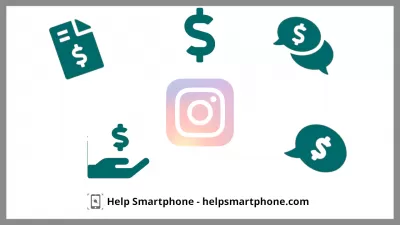 ---
---
Earnings on Instagram
Today, earnings on the Internet are quite widespread, in particular, this applies to social networks. One of the most relevant social networks for making money is Instagram, which is designed for posting photos, videos and text content.
Ease of perception makes Instagram interesting to a large number of users. Almost the entire population of the country is already registered in social networks, able to hold  a smartphone   in their hands or press the buttons on the keyboard of a stationary computer. With such an audience, the question arises - how to make money with instagram account - and this is logical.
It should be noted that the number of subscribers does not always determine the possibility of earning. There are people who have a million subscribers, but they still do not understand how to make money on this. And, conversely, there are times when a person has a small number of subscribers, but at the same time earns quite significant amounts. Thus, we can say that there is no direct correlation between the number of subscribers and the amount of money earned, because the main thing is the ability to earn.
However, with the ability to use the number of subscribers, it is possible to constantly increase your own income with the growth of subscribers, for example, when placing various advertisements on your own page.
How to make money on the InstaGram channel?
To date, there are a large number of schemes with a step-by-step action plan for making money on the Instagram social network. Among the main ways to make money on Instagram are the following:
Selling goods and services through affiliate programs is a fairly simple way to make money. First, you need to select a product that will be sold on your Instagram profile. At the same time, for selling each product, the owner of the Instagram profile receives a certain, previously agreed upon percentage of its value.
Selling your own goods and services. This type of earnings is possible if the Instagram owner has those products that he can sell, or the services that he can offer to his subscribers.
Advertising placement is also a fairly simple form of earnings, which can be used with the number of subscribers from 10 thousand. This is also when you can consider yourself an influencer, and get contacted by other brands that will pay you to place their products in your stories and posts, or review their products and services.
Account management and promotion. Today, this type of earnings on Instagram is actively developing, as it allows you to earn a fairly large amount of money. However, it is possible to start this activity only after mastering the procession of the instagram manager, as such. The advantage of this type of earnings is the possibility of self-study in this profession.
Performing a variety of tasks. This type of earnings is suitable even for beginners, as it does not require any additional knowledge and skills. However, the earnings here are small. On the Internet today there are a large number of sites that host simple paid tasks. On average, when choosing this type of earnings, you can reach an income of about $3 per day.
How Do Influencers Get Paid? Expert Answers
How to create a successful InstaGram account?
Today, you can create an account on Instagram and sell products and services only there, or make it an additional source of traffic to the site.
If you plan to make Instagram a source of income, you should decide whether the account will be personal or work. If you are going to blog on Instagram, talk only about yourself and your hobbies, you need to create a personal profile. In the event that you need to launch a project, monetize a profile, make sales or post announcements of your own store in it to increase the number of visitors on the site, Instagram must be working.
To create a working Instagram account, you need to connect additional analytics, draw up a content plan. In addition to this, you need to think about the visual concept of the page. Of course, for maintaining a personal account, this will also not be superfluous.
In order to create an Instagram account, you need to download the application. After that, you need to register, which is not difficult. However, this is only the initial and easiest stage.
Create an Instagram account
The first step is to upload the main photo, the choice of which will depend on whether a personal or work profile is being created. It is also necessary to fill in the information under the photo. In the event that the account is personal, you must describe your occupation and hobbies. If the account is working, it is necessary to indicate the field of activity, describing the goods sold or services provided.
Hashtags are an integral part of Instagram, which open up opportunities for search and promotion. Thanks to Hashtags, it is possible to find various users, products, services or any necessary information. Of course, it is necessary to work out the tags under each post, but you should not go overboard with them and write 20-30 hashtags under each post.
How Do You Post On Instagram? Quick Steps For An Excellent Post
For the most successful work, you need to create a unique profile on Instagram. The account should be different from other profiles, attracting users both visually and informationally.
It is extremely important to view the analytics of the Instagram profile, which can be done in several ways, namely:
The strategy includes the study and analysis of the target audience and competitors, work on creating a personal brand, key features that distinguish you from similar accounts. It also affects advertising, cooperation with bloggers and publics.
Today, the trend in the development of Instagram is targeted advertising, which is gaining momentum more and more. Facebook is constantly working on the Instagram feed, changing it to fit its counterpart - that is, more interesting posts, engagement in which occurs immediately, appear higher in the feed than all the others. Instagram is also starting to focus on paid services - that is, targeting.
By far the lowest cost method is self-registration on Instagram and its gradual promotion. However, while it is not costly, it is a time consuming process. In this regard, today most people buy a ready-made Instagram account with a certain number of subscribers. Thus, buying a ready-made Instagram account saves time on its promotion.
Today there are a large number of sites selling promoted Instagram accounts. When buying a profile, the future owner expects to get a page filled with content and a certain number of subscribers for his own money. The problem is that the account can be of poor quality, filled with bots with artificially inflated activity.
In this regard, before buying, you must carefully analyze your account, check subscribers and their activity. If subscribers do not have avatars and have many subscriptions, but at the same time there are few subscribers and a publication, this profile is a bot.
When buying an Instagram profile, you need to pay attention to its cost. Of course, everyone wants to buy a cheaper account, but you should pay close attention to such offers. On average, the cost for each subscriber varies from $0.01 to $0.03.
AdSterra is an intelligent advertising network that was founded back in 2013 by a team of internet marketers and webmasters with over 20 years of experience in the industry. This network helps advertisers and owners of a wide variety of Internet sites to earn money.
Direct links or, as they are also called direct link, are special links that you receive after registering with Adsterra. It can be placed anywhere, in particular, on the Instagram profile. For example, ads are often hidden behind Download video or Skip to content forms. These are direct links.
This type of monetization is currently quite actively used on the exchange, because in fact absolutely any type of traffic is possible to monetize.
PropellerAds is a full-service ad network and self-service platform that delivers advanced ad solutions and optimization technologies to online marketers and webmasters.
Publishing links is one of the easiest ways to make money on the Internet. Using direct links PropellerAds is a good monetization tool for sites of a wide variety of topics.
TravelPayouts is the largest travel affiliate network that has been on the market since 2011. This network has a large number of exclusive tools that greatly facilitate the work and increase its efficiency. When working with TravelPayouts, you receive detailed reports in your personal account in real time.
In order to start working with TravelPayouts, you need to register in the partner network, and then add information about the site where travel services will be promoted. After that, you need to connect to affiliate programs and place them in your profile.
You can track sales statistics and your own income in your partner's personal account online. At the same time, you receive monthly payments for bookings, which are carried out using the links in your profile.
Another great way to monetize your Instagram account, once you have reached the famous 10000 followers threshold, is to register on a platform like ValuedVoice that puts in contact brands and influencers.
Simply create a free profile on their platform, including your Instagram account detail and target audience, and wait for the platform to connect you with brands that will pay you to promote them in your future stories or posts.
It's as simple as that, and can bring any income from a few dollars per contribution to thousands, sometimes including products and services to review.
Recurring affiliate programs
A variety of affiliate programs are one of the most popular ways to make money online in 2021. It is working with affiliate programs that allows webmasters to receive passive income for a long period of time. All that is required to make money on affiliate programs is a web resource and an audience to whom you can recommend something and receive money at the same time.
Affiliate programs that periodically or repeatedly pay you sales commissions are categorized as recurring affiliate programs. Each company has its own marketing policy whereby they pay affiliates (bloggers) for a fixed time or for life after the actual sale is made.
Frequently Asked Questions
How to monetize your Instagram account?

There are many effective ways to monetize your Instagram account. It all depends on what you're interested in. For example, you can sell your own products and services, you can place ads for money, complete various tasks, and so on.

How to create Adsterra account?

Visit the Adsterra website. Click on the Sign Up button. Fill in the registration form. Verify your email address. Log in to your Adsterra account. Complete your account setup. Wait for approval. Start using Adsterra.
---
---
Explore Your Business Potential: Discover Our Range of Transformative Courses Today!
Unveil the power of knowledge with our diverse array of courses, from Operational Procurement in S/4HANA to SEO essentials. Elevate your expertise and drive success in your business ventures.
Get your course
---