How GPS location changes on iPhone. Description of effective ways to resolve the issue. Location Services uses GPS and Bluetooth data (if available), as well as public Wi-Fi hotspots and cell towers, to determine the approximate location of your device.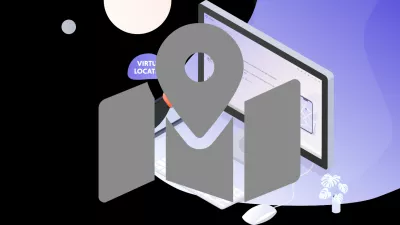 ---
---
How to make changes to geolocation data on iPhone. Reasons and ways to resolve the issue.
Location Services uses GPS and Bluetooth data (if available), as well as public Wi-Fi hotspots and cell towers, to determine the approximate location of your device.
We will tell you how to allow geolocation on iPhone and how to use it correctly. Because if location services are disabled, apps can't use your location data, regardless of whether they're in active or background mode. This will limit the functionality of many Apple and third party apps.
GPS and cellular information is used to determine the exact location of the user on iPhone devices. The high degree of privacy of iOS excludes the possibility of adjusting where the user is using GPS data. However, there are effective ways how you can fake geolocation.
Since the release of iOS10, no official tool has been able to hack a new operating system. So the task becomes even more difficult, but quite solvable.
Why is it needed?
First you need to understand why you want to do this. The most common reasons for changing GPS location on iPhone are personal. A person does not want to give out information about his location to other users of social networks. It is also a security issue to protect yourself from harassment from intruders and just outsiders. The same goes for games, applications for which a specific location is important.
A striking example is Pokémon Go, where you need to catch as many Pokémon as possible in different territories. A little trick with adjusting the geolocation data will allow you to achieve great success in the game. This is far from the only application where user location matters. Sometimes the app and data are only available for a specific region. Therefore, it also matters where the user is. Due to this, it is increasingly required to change the GPS location on the iPhone.
Pokémon Go regional exclusives: Klefki, Throh, Sawk, Basculin, Maractus, Sigilyph and all regional exclusive Pokémon locations
What are the benefits?
It often happens that a person wants to look for new acquaintances outside his city. In this case, you only need to correct the GPS data in order to more fully use the functionality of the corresponding applications.
It doesn't matter what caused the desire to correct the geolocation information. Security considerations, gaming needs, privacy concerns - this is most often the case.
Turn Location Services and GPS on or off on your iPhone, iPad, or iPod touch
Methods for solving the issue
Most often, to fix geolocation, you need to do the so-called jailbreak. As a result, you can get full access to the file system of your iOS mobile device. However, this action is fraught with a number of unpleasant consequences. Many are interested in the question of how to change the GPS location on the iPhone without resorting to dangerous manipulation.
1. Change your country with a VPN
Another possibility to change your iPhone geolocation is by using a VPN application, usually at a cost, that will allow you to show your phone  IP address   in another country, and will let applications think that you are physically in another country. The best option for security! But not the most customizable for application needs.
Change iPhone geolocation with a VPN for security and privacy
However, that solution necessitates you to disable to GPS geolocation, and will only put you in one specific place in the country, where the server to which you are connecting is located, usually close to the country's capital, but you won't be able to select precisely where the location is.
2. Using an all-in-one software
The easiest way to do this is with the help of special software.  Tenorshare iAnyGo   is a great option. With this program, you can correct geolocation without fear. The application allows you to indicate the real location of the user, without having to jailbreak the device. This is very unusual for this category of software. The software has other interesting properties as well.
Change iPhone GPS location with TenorShare iAnyGo to select your geolocation in apps
Among the many advantages of the program it is necessary to mention:
No restrictions in the geolocation selection zone.
No need to jailbreak your device.
Additional options built a route with the setting of the required speed.
Access to the free version of the software.
The software product will wait for installation on iOS gadgets. The application is compatible with most iPhone models, including the new 11 Pro, XS Max, etc.
The  Tenorshare iAnyGo   application removes all restrictions. The utility can work with any application in which geolocation is set. This includes Instagram, Ingress, Facebook, WhatsApp and others. The available options include calculating the shortest route between two points, forming a route based on a number of control points.
The software works according to a completely simple and straightforward algorithm. You just need to select the operating mode, connect your smartphone and select the desired location on the map. Due to the intuitive interface, anyone can easily understand the program. Another plus of the software is considered to be low technical requirements.
3. Jailbreaking your iPhone
There is also an option to jailbreak, then choose the appropriate tweak and use it. But this method is acceptable only for users on mobile devices with operating system version 10.2 and earlier.
Many are resorting to drastic measures - disabling the location sharing service. To do this, just go to Settings in the Privacy tab. Then you need to click on the Service Location option. From this moment, the geodata settings of a specific gadget become available for review. It is enough to disable or enable location determination. It is proposed to do this for a number of services, not necessarily for all.
iOS jailbreaking – WikiPedia
Conclusion: best ways to change iPhone GPS location
Just put  Tenorshare iAnyGo   on your mobile device to easily change your place of stay without restrictions. The software will allow you to play close people, collect any number of Pokemon, regardless of location. It's also a great way to expand your dating circle beyond your hometown, and to apply all the Badoo tricks or Bumble tricks to meet people in other location before moving there!
Frequently Asked Questions
Why do I need to enable geolocation from iPhone?

This is important because if location services are disabled, apps can't use your location, whether they're in the foreground or in the background. This will limit the functionality of many Apple and third party apps.

How to change locations on iPhone?

Open the Settings app on your iPhone. Scroll down and click Privacy - Location Services. Make sure the Location Services toggle switch is on. Scroll down and find the app you want to change location for. Click on an app to change its location settings. Select the desired location option, which may vary depending on the application.
Fix 150+ Apple iPhone System Problems, like Boot Loop, Apple Logo, Stuck, Update and more.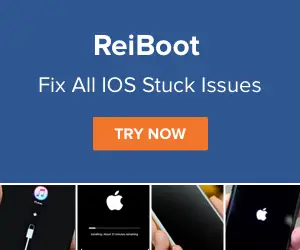 ---
---
Explore Your Business Potential: Discover Our Range of Transformative Courses Today!
Unveil the power of knowledge with our diverse array of courses, from Operational Procurement in S/4HANA to SEO essentials. Elevate your expertise and drive success in your business ventures.
Get your course
---