Unlock Android with Google Find My Device. Google FindMyDevice (Translation: find my device) is an application designed to remotely control your phone in case of loss.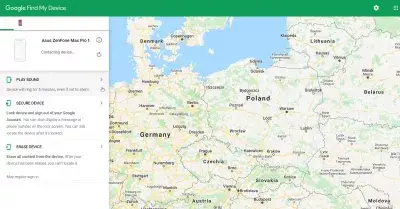 ---
---
Android is a modern platform that allows you to transform your smartphone and tablet into a real pocket computer. In addition, the Android OS is easy to manage. 86% of smartphones sold worldwide in the second quarter of 2014 had the Android operating system installed.
Sometimes there is an urgent need to unlock my Google device, then the Internet comes to your rescue. But as practice shows, the most useful application is Google find my device.
Unlock Android with Google Find My Device
Google FindMyDevice (Translation: find my device) is an application designed to remotely control your phone in case of loss. For the application to work correctly, a number of conditions must be met:
The device must be turned on
The device must have Internet access
It must have an associated Google account and be available in the Play Market
Find My Device and Location must also be enabled
Main functions of the application
Google Find My Device is capable of displaying the location on the map, with an accuracy of 100 m. If the device is not far away, you can send a sound signal to it, which will be effective for 5 minutes. This time will be enough to search for a device nearby.
But if the phone is definitely lost, then access to it for remote persons can be closed. When using this function, the device will be locked. The unlock code is specified by the owner. Also, you can display a message asking you to return the phone, as well as indicate a contact number.
But if the phone could not be found, then you can erase all data from it. This is useful when you have sensitive, personal information. When erasing data about the phone, access to the location through Find My Device will stop, the phone will be reset, and when trying to configure it, the attacker will see a window asking to enter the Google account.
How to use the app
Using Google Find My Device is easy. First, you need to use another Android or Windows device. If using Android:
Log in to the same account as on your lost phone
Find and open the Find My Device app. In case of absence, download it from the Play Market
After logging into the account and the application, a list of devices that can be called, blocked or deleted from them will be displayed.
Google Find My Device Android app on the Play Store
When using Windows:
Go to Google and type Find my device.
Follow the first link to the official Google website.
Sign in to the Google account you use on your lost phone.
The site will display devices, a map and a list of manipulations with them.
Google Find My Device web page
How to Unlock Android Find My Device
This is also easy to do.
With normal blocking, a person is asked to provide a password, PIN-code or pattern for unlocking. When the device is found, the owner simply enters his password and gains access to the phone.
If all information was deleted from the phone, then it will be a little more difficult to restore access. When you reset the phone not through the settings, but indirectly (Hard Reset Menu or Find My Device), then FRP protection is triggered, which is almost impossible to bypass. In this case, to unlock your smartphone, you need to log into your Google account.
Google Find My Device phone location page
Fix 50+ Android system issues like stuck on logo, app crashing, black screen, and so on.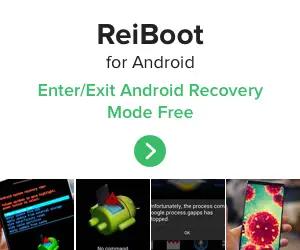 ---
---