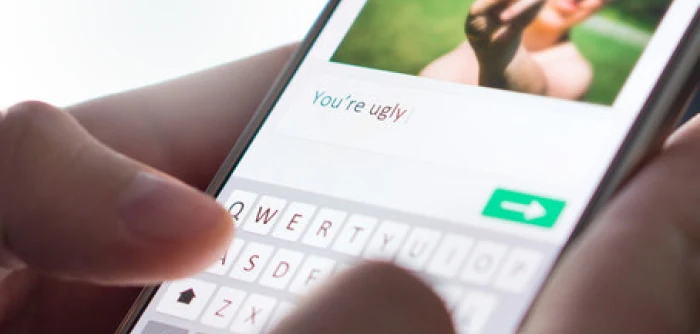 ---
---
The modern world is a technology-oriented era. Whether it's cooling, heating, or traveling, technology has offered the much-sought convenience. The Internet and mobile technologies are special mentions here. They let you contact anyone from any place at your convenience.
However, any technology has its downsides. This point certainly applies to Smartphones and the net as well. So, is there a way to check their misuse? Yes, sure! Cell phone keylogger remote install is the right solution. All you need is a handy app such as uMobix to get going. Let's find out more!
Cell phone keylogger remote install explained
There are situations when you'd like to find out what's wrong with one of your loved ones. However, they won't talk to you openly. Perhaps, they fear the dire consequences of revealing the truth. Maybe, they've fallen into the wrong path and don't intend to tell you about their whereabouts. In such a situation, you might want to resort to ethical spying. That's what cell phone keylogger installation does for you.
Installing a top-class keylogger such as uMobix is straightforward. The process completes quickly. Even an average individual can finish the installation process within minutes. Sign up for the service by filling up a simple form. Provide details and head over to the installation process. Finally, follow the steps carefully, and you're done. For detailed information, check the process of installation and the features of this wonderful keylogger.
Benefits of installing uMobix keylogger
After understanding the process of installation, you may want to tap the potency of the app right away. However, before doing that, let's find out the varied advantages of using this amazing service.
Simplicity
You'll come across many keylogger apps on the market. However, most of them come with a myriad of complicated controls. As a common man, you may want to avoid the complex functionality of the app. This is where uMobix outsmarts others. Using the app is extremely easy. Just follow the easy-to-do instructions mentioned on the website. Within minutes, you should be able to access the activities of your loved ones using the hidden tracking function.
Comprehensive package
You might also come across easy-to-use services. However, their usage is limited in scope. For example, some apps only let you track the location of the phone. Then others only provide access to call logs or chats. UMobix provides a comprehensive package to meet your expectations. You can monitor call logs, check text messages, and track the location of the phone. Essentially, the app lets you monitor every move of the said person without being physically present.
Affordable
A significant number of individuals want to test keylogger services. However, they don't have enough money to expend on monthly charges. If that's your case, you're in luck. Why? UMobix offers comprehensive services at affordable rates. Even an average person can tap the potency of the app without denting his budget.
Spying on your spouse or children can bring in the desired results if you track their activities without their knowledge. Many spying software can be found today. However, anyone can identify such software or apps on their phones. What if your spouse or child finds the spying app? If so, he/she will find ways to cheat you now more easily through that app. So, the whole purpose of spying will get hit badly.
UMobix avoids such issues in the first place. How? First of all, the service lets you remove the app icon from the device. Secondly, you can track call logs chats, and text messages remotely. So, the person won't figure out whether he's being spied on or not. That lets you track the whereabouts of the individual in question efficiently and effectively.
Concluding words
uMobix is a tracking, control and monitoring solution for Android and iOS devices. This means that you can use it to simply keep track of all the important details of the target device, as well as set all sorts of restrictions on it.
uMobix app is mainly used by parents to monitor their kids' activity and keep them safe. Also after uMobix installation, you will be able to track your spouse, employees, parents, friends or anyone else.
Ethical spying can come in handy in many instances. If handled wisely, you can avoid many potential dangers. However, you need to rely on a cell phone keylogger for this job. So, go through the above advice and follow the complete installation guide of uMobix. If everything goes well, you should be up and ready to track the activities of your loved ones within minutes. In case you face difficulty, you can reach out to their support service to resolve the issue.
Frequently Asked Questions
Is a uMobix phone tracker subscription expensive?

The UMobix application offers comprehensive services at affordable prices. Even an ordinary person can use the features of the application without breaking their budget.
uMobix Review And Complete Demo: Cell Phone Tracker For Parents
---
---