---
---
In reality it is not easy to block an unknown number or a private number from reaching you by phone or message on Apple iPhone. This feature that exists in nearly all Android smartphones by default, is not implemented in the Apple iPhone.
It is therefore not possible to block an unknown or private call directly from the phone settings options. We would not recommend buying an app to block calls from specific numbers on the App store, as it is actually not possible to do so, these applications are most likely only a scam.
Even if the Apple iPhone settings does not allow directly to block an unknown number or a private caller from reaching you, there are a few actions that you can take to block all hidden numbers in general, but not a specific number:
It is possible block all calls to reach you when they are coming from a number that you do not know and did not register in your contact list. This will therefore disallow unknown numbers or private callers from reaching you, but you will at the same time block any number that is not registered in your contact list from reaching you.
Open the Settings > Do not disturb menu to begin with.
Activate the manual do not disturb setting, which will allow you to select the allow calls from option and select contacts that can reach you.
If you want to allow back anybody to reach you, including contacts that you do not know, all you have to do is to deactivate the manual option.
It is possible to contact your phone operator and check with them if it is possible to black list all unknown and private callers from reaching you, but usually this is not possible for mobile phone operators, even though this option is common for landlines phones.
If you are getting harassed by private calls and unknown callers, the only real definitive solution is to change your phone number, by getting a new SIM card for your Apple iPhone and notifying your trusted contact of your new phone number. After that, make sure that you do not share your phone number, for example to random websites on the Internet, as they might sell your phone number.
It might be possible to block unknown numbers from reaching you using the Apple iPhone block list, but this is not guaranteed to work, as it depends on how the phone operator handles incoming calls from people that are hiding their phone number.
In the Settings menu > Phone > Blocked, tap on add new, in order to add a new known phone number to the blocked list. Now, add a new blocked list entry as Unknown number, without actually entering any phone number.
This last resort might block some unknown numbers from reaching you, however it is not guaranteed.
To block a caller ID that you actually know, simply enter his phone number in that list, and the caller ID will be blocked from reaching you.
In order to block a caller ID on Apple iPhone, simply go to Settings > Phone > Blocked, tap on add new entry, and input the caller ID to block on your Apple iPhone.
The blocked caller ID will not be able to reach your phone anymore, and he will not be able to text you, call you, or reach you in any way.
The same way, it is possible to unblock a number on your Apple iPhone, by following the same process as to block caller ID, by going in Settings > Phone > Blocked, and removing specific contacts that have been previously blocked on your Apple iPhone.
There are no perfect way to block unknown numbers on Apple iPhone, and your best option as described above is actually to change your phone SIM card, in case the caller ID is now known to you.
Verizon Caller ID and Caller ID Blocking FAQs
T-mobile Blocking your number for the duration of a call.
AT&T Block Caller ID
Fix 150+ Apple iPhone System Problems, like Boot Loop, Apple Logo, Stuck, Update and more.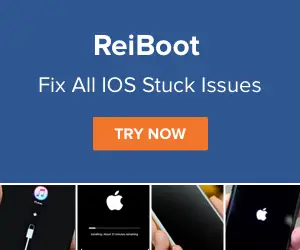 ---
---
About the author - Help smartphone
He is an enthusiast technology specialist. His goal is to help everybody experiencing troubles with their phone finding the solution, and making the best use of their devices and apps.
 
---