---
---
CUBOT has been making waves in the smartphone market for its balanced approach to design, functionality, and affordability. Notably standing out for their quality build and dependable performance, CUBOT phones cater to a wide range of consumers, from tech-savvy individuals to business professionals. With sleek designs, efficient processors, and user-friendly interfaces, CUBOT offers a reliable smartphone experience without breaking the bank. Their commitment to power-saving technology, versatile cameras, and elegant aesthetics has made them a popular choice among discerning users.
| Best smartphones 2021 for BlackFriday and Christmas | Image | Price | Rating | Buy |
| --- | --- | --- | --- | --- |
| CUBOT P50 | | $125 | 4.5 | |
| CUBOT P80 | | $179 | 5 | |
| CUBOT C30 | | $89 | 3.6 | |
The CUBOT P50 is one of the brand's flagship models that embodies the company's philosophy of combining style, efficiency, and practicality.
Design and Unboxing
Elegantly packaged in a sleek black carton with gold-like engravings, the unboxing experience of the CUBOT P50 is a delight in itself. The phone surprises with a light feel and a beautiful aesthetic, complete with a removable battery, pre-installed screen protection, and a silicon cover included in the package.
Performance
With an MT6762 12 nm chipset and an 8-core Helio P22 processor that runs up to 1.8 GHz, the P50 promises smooth and energy-efficient operation. Paired with 6 GB of RAM, this device ensures fluid multitasking and robust overall performance.
Display
The CUBOT P50 boasts a 6.2-inch HD+ display that brings crisp visuals and an immersive viewing experience. Whether browsing the web, reading, or watching videos, the high-resolution screen enhances user comfort.
Battery Life
A sizable 4200 mAh battery ensures all-day usage even with intensive applications. It's a feature that particularly appeals to those who rely on their phones throughout the day without access to constant charging.
Camera Quality
The triple camera setup, including a 12-megapixel main camera, a 5 Mpx macro, and a 20 Mpx front camera, offers versatility in photography. From capturing distant landscapes to focusing on fine details, the P50's cameras handle different scenarios with ease.
Additional Features
Running on Android 11, the CUBOT P50 integrates functionalities like NFC, proximity sensors, FACE ID recognition, and more. Its broad array of features packaged in a stylish design makes it an ideal choice for both casual users and professionals looking for a dependable secondary device.
The CUBOT P80 is another remarkable device from the CUBOT family that appeals to a broad audience. Targeted at those seeking quality features at an accessible price, the P80 carries on CUBOT's reputation for blending elegance with utility.
Design and Unboxing
Similar to the P50, the unboxing experience of the P80 is finely tuned to impress the user. Presented in an aesthetically pleasing box, the phone itself is compact and well-designed, reflecting an air of sophistication.
Performance
The CUBOT P80 is equipped with an MT6761 Helio A22 processor with a clock speed of up to 1.5 GHz and 3 GB of RAM. Though not as robust as the P50's configuration, the P80 still delivers dependable performance, particularly for daily use and standard applications.
Display
The device features a 6.1-inch HD+ display that offers crisp visuals, though slightly smaller than the P50's 6.2-inch display. The color reproduction and viewing angles make it suitable for multimedia consumption and general browsing.
Battery Life
With a 4000 mAh battery, the P80 offers respectable battery life to last through a day's regular use. While slightly less substantial than the P50's 4200 mAh, it's still sufficient for those looking for good endurance without frequent charging.
Camera Quality
The P80 comes with a dual-camera setup that includes an 8-megapixel main sensor and a 2 Mpx depth sensor, along with a 5 Mpx front camera. While functional and capable of producing decent shots, it might not be as versatile as the P50's triple-camera system.
Additional Features
Running on Android 11 like the P50, the CUBOT P80 also offers standard features like NFC, proximity sensors, and more. However, it may lack some of the premium additions found in the P50, positioning itself more as an entry-level or budget-friendly device.
Comparison: CUBOT P50 vs. CUBOT P80
Explore Your Business Potential: Discover Our Range of Transformative Courses Today!
Unveil the power of knowledge with our diverse array of courses, from Operational Procurement in S/4HANA to SEO essentials. Elevate your expertise and drive success in your business ventures.
Get your course
While both phones showcase CUBOT's commitment to quality and design, there are clear distinctions in their target audience and capabilities.
Performance: The P50 leads with a more robust processor and additional RAM, making it more suitable for multitasking and demanding tasks.
Display: With a slightly larger and potentially more vibrant screen, the P50 might offer a better viewing experience.
Battery Life: The P50 also takes a slight edge in battery capacity, offering extended usage.
Camera Quality: The P50's triple camera setup offers more flexibility in photography compared to the dual-camera of the P80.
Price Point: Though specific pricing can vary, the P80 is likely positioned as a more budget-friendly option, catering to those who need essential features without the added extras.
In summary, the CUBOT P50 is more inclined towards those seeking higher performance and additional features, while the P80 provides a solid, budget-friendly alternative without sacrificing essential functionalities. Both devices reflect CUBOT's ethos of providing quality smartphones for various needs and preferences.
The CUBOT C30, part of the well-renowned line of CUBOT smartphones, further amplifies the brand's commitment to offering top-tier features at accessible prices. With a combination of an expansive display, powerful performance, and impressive camera setup, the C30 stands as a prominent contender in the market.
Design and Unboxing
Following the classy tradition of CUBOT, the C30 also provides an unboxing experience that resonates with quality and finesse. Encased in an elegant box, the phone showcases a sleek design that matches its powerful features.
Performance
Equipped with an Octa-core processor and a substantial 8GB of RAM, the C30 promises smooth multitasking and efficient performance, especially during gaming and heavy usage. The 128GB ROM ensures ample space for storage, standing out even against the P50's and P80's configurations.
Display
The C30 boasts a 6.4-inch FHD+ screen with a resolution of 2310x1080 pixels, delivering brilliant and colorful visuals. Its nearly bezel-less front provides a immersive viewing experience, surpassing even the P50 in terms of size and clarity.
Camera Quality
A remarkable 48MP main sensor, accompanied by 16MP Ultra Wide Angle, 5MP Macro, and 0.3MP Photosensitive lenses, makes the C30 a versatile photography tool. With a 32MP front camera, it guarantees beautiful selfies and exceptional night mode shots, setting a new standard in its price range.
Support Carriers
Unlike the previous models, the C30 offers compatibility with most GSM networks including AT&T, T-Mobile, Metro PCS, Straight Talk, and Mint Mobile. However, it's essential to note that it doesn't work with new AT&T or CDMA service providers.
Warranty and Support
With a 24-month manufacturer's guarantee, CUBOT ensures confidence in their product and provides readily available support for customers.
Comparison: CUBOT P50 vs. CUBOT P80 vs. CUBOT C30
Performance: The C30 takes the lead with its 8GB RAM and Octa-core processor, positioning itself as the top performer among the three.
Display: With its 6.4-inch FHD+ screen, the C30 offers the most immersive display experience.
Camera Quality: Again, the C30 dominates with a more advanced and versatile camera setup, making it suitable for photography enthusiasts.
Carrier Support: Unique to the C30, extended carrier support adds to its appeal, though with some limitations.
Warranty: The 24-month guarantee on the C30 further enhances its value proposition.
Conclusion about CUBOT-C30
The CUBOT C30 represents a significant step forward in the CUBOT line, offering standout features that appeal to both tech-savvy users and everyday consumers. While the P50 and P80 each have their distinct appeals and strengths, the C30 emerges as a powerhouse in terms of performance, display, and photography. It's a model that solidifies CUBOT's standing as a reliable and innovative smartphone manufacturer, delivering premium features without the premium price tag.
Global Conclusion: CUBOT Smartphones – Affordable Excellence for Professionals
CUBOT's range of smartphones, particularly the P50, P80, and C30 models, represents a compelling intersection between affordability and quality. Their fusion of robust performance, aesthetic designs, and cutting-edge features marks them as excellent contenders in the budget-friendly category, making them ideal choices for secondary professional smartphones.
For business professionals seeking an additional device to manage their work-related tasks and communications, these models stand out with their exceptional utility. They offer:
Strong Performance: With Octa-core processors and substantial RAM, multitasking, and running business applications become seamless.
High-quality Displays: Vibrant and clear screens, particularly on the C30, ensure comfort in prolonged usage, ideal for reading emails, documents, and web browsing.
Versatile Camera Systems: Whether it's for video conferencing or capturing important moments, the camera setups across these models offer flexibility and quality.
Network Compatibility: Support for a wide array of carriers, as seen in the C30, facilitates connectivity across different networks, crucial for global professionals.
Warranty and Support: The assurance of a manufacturer's guarantee and accessible customer support lends peace of mind to professionals relying on their devices daily.
Cost-Effective Options: Priced significantly lower than flagship models from other brands, CUBOT phones offer considerable savings without compromising essential features.
Specialized Needs: With options like the C30 for those looking for superior camera and display or the P50 and P80 for balanced performance and affordability, CUBOT's lineup caters to varied professional needs.
In conclusion, CUBOT's smartphones offer an impressive suite of features that align perfectly with the needs of the modern professional. As secondary business phones, they provide reliability and functionality without breaking the bank. For those seeking an economic yet efficient alternative to their primary device, these models present a smart investment, reflecting CUBOT's commitment to innovation, quality, and value.
Fix 50+ Android system issues like stuck on logo, app crashing, black screen, and so on.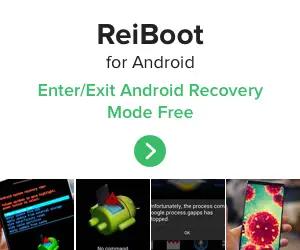 ---
About the author - Michel Pinson
Michel Pinson is a Travel enthusiast and Content Creator. Merging passion for education and exploration, he iscommitted to sharing knowledge and inspiring others through captivating educational content. Bringing the world closer together by empowering individuals with global expertise and a sense of wanderlust.
---
---
Explore Your Business Potential: Discover Our Range of Transformative Courses Today!
Unveil the power of knowledge with our diverse array of courses, from Operational Procurement in S/4HANA to SEO essentials. Elevate your expertise and drive success in your business ventures.
Get your course
---