Discover secret cheat codes for Android devices and unlock hidden features with our comprehensive guide. Learn how to use these codes responsibly and explore the possibilities of your device while staying within the bounds of your warranty.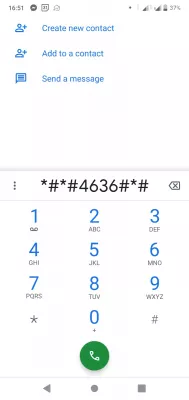 ---
---
All phones actually have secret codes implemented that are triggering specific functions. But it will be difficult to find them yourself - therefore, here you will find the list of HTC 10 phone secret codes that can be used on your phone - and on most of Android phones actually.
The HTC 10 cheat codes will let you access hidden functions of your phone like software information and uncommon functions, test hardware, hard or  factory reset Android phone   and a lot of other amazing tools and functions!
What are HTC 10 secret codes?
The HTC 10 cheat codes or secret codes are combinations of dialling pad numbers and symbols for example, that once typed in the calling phone app will directly trigger hidden functions on your phone.
However, there are even more hidden functions, which also depends on your Android phone version, Android software version, and manufacturer's current phone update.
Let's have a look at some - if not most - of them, and let us know in comments if we missed any.
Standard Android secret codes on HTC 10 phone
These HTC 10 secret codes can be typed in the dial pad on the phone application and will directly trigger a specific function to run.
There's a lot of statistics and reports that are created by the phone, but are not necessarily directly displayed on the Android user interface - however, these cheat codes can bring these codes up.
*#06#

Show the IMEI number (International Mobile Equipment Identity)

*#*#2664#*#*

Touch screen test

*#*#3264#*#*

RAM version test

*#*#0289#*#*

Audio test

*#*#4636#*#*

Information display test
Some lucky phones, depending on their Android and manufacturer software version, have access to an hidden Android phone menu, which is called the System UI Tuner.
This function has been removed in latest Android versions, and can only be accessed via an app. However, if your phone still uses an old version, you can display the hidden System UI Tuner that shows hidden and upcoming features with these tricks.
System UI Tuner activation
Start by pulling down the settings menu from your phone
Top on the Gear Icon (the one from settings) and hold your tap a few seconds until it spins
If it does not spin, it means that your phone is too recent - see below which app to use instead
If it does spin, after a few seconds it will show a message Congrats! System UI Tuner has been added to Settings
You can now open a new menu with a wrench icon close to the mobile screen gear icon
The System UI Tuner can now be accessed from the Settings > System menu
If your phone is too recent to activate System UI Tuner, you can download an external app that will do the trick on the Android Play Store:
System UI Tuner on Play Store
Some hidden HTC 10 cheat codes are there to deliver information about your phone software, provided that they are available on your phone's version and that you enter the right code.
Most of the Android secret have been created to help developers quickly access some valuable information about the phone to ease the creation process, and might not work on your phone version, due to various updates, or might be dangerous - therefore, use them with caution!
##3264##

Display RAM version

*#*#4636#*#*

Shows information and statistics about Android phone, battery, Wi-Fi statistics and usage

*#*#44336#*#*

Displays build time and change list number

*#*#232338#*#*

Shows WiFi MAC address

*#*#2663#*#

Shows Android device touch screen version

*#*#3264#*#*

Shows Android device RAM version

*#06#

Shows EMEI number

*#*#232337#*#

Shows BlueTooth device address

*#*#1234#*#*

Shows PDA and device firmware information

*#*#1111#*#*

Shows the FTA software version

*#*#34971539#*#*

Shows camera information

*#*#2222#*#*

Shows the FTA hardware version
*#*#0588#*#*

Proximity sensor test

*#*#1575#*#*

GPS type test

*#*#7262626#*#*

Device field test

*#*#232331#*#*

Packet loop back test

*#*#2664#*#*

Touch screen test

*#*#0*#*#*

LCD test

*#*#0842#*#*

Vibration and back light test

*#*#526#*#*

Wireless LAN test

*#*#1472365#*#*

GPS test

*#*#0289#*#*

Audio test

*#*#232339#*#*

BlueTooth test

*#*#0673#*#*

Audio test
HTC 10 secret reset codes
Codes below will wipe out your whole HTC 10 phone, therefore use them with caution as there is no recovery possible after using them - just like with a standard phone factory reset.
*2767*3855#

Format HTC 10 phone code

*#*#7780#*#*

Reset HTC 10 phone code
HTC 10 secret backup codes
*#*#273283*255*663282*#*#*

Backup all phone media files
Various HTC 10 secret codes
##759##

Google Partner setup

##273283255663282##*

File copy screen to backup media files

##0588##

Test proximity sensor

###61

Switch off and deactivate

#7465625#

Phone lock status

*#872564#

USB logging control

*#*#7594#*#*

Change power button behaviour, one tap to turn off phone

*#7465625#

Network lock status

##1575##

Advanced GPS test

##225##

Events calendar

*#9900#

Dump system mode

*#*#225#*#*

Calendar info screen

*#*#64663#*#*

Quality Control test

*#*#8350#*#*

Disable voice dialling logging mode

*#*#4986*2650468#*#*

PDA, Phone, Hardware, RF Call Date firmware information

*#*#197328640#*#*

Enables test mode for service activity

*#*#8255#*#*

Google talk service monitoring

*#*#426#*#*

Google Play services

*#*#759#*#*

RLZ debug UL

*#*#8351#*#*

Enable voice dialling logging mode

##778 (+call)

Opens EPST menu
How to activate 4G on HTC 10 phone?
If 4G is not activated with your phone, it might be because of a simple settings that hasn't been setup accordingly. The easy trick to activate 4G on your HTC 10 phone is to go to settings menu, and open the network and internet submenu, open network settings, go to advanced options, and there change the preferred network type to allow your phone to activate 4G whenever possible.
Frequently Asked Questions
What is the use of cheats on phone Android?

Cheats on phone Android will allow you to access hidden features on your phone that can't be found in the general settings. For example, with the help of cheats, you can find out information about software and unusual features, testing hardware and other useful tools and features.

Can using secret cheat codes on my Android device void my warranty or cause any harm to my phone?

While many secret cheat codes are intended for diagnostic and testing purposes, using them may potentially alter your device's settings or functionality in ways that were not intended by the manufacturer. This could lead to unexpected behavior, performance issues, or, in some cases, even damage your device. Additionally, using cheat codes to access hidden features or alter your device's settings may void your warranty. Always exercise caution when using cheat codes and only use them if you fully understand their purpose and potential consequences.

Are secret cheat codes available for all Android devices or specific to certain brands?

Secret cheat codes can be specific to certain Android brands or device models, while others may work across a wide range of devices. Manufacturers like Samsung, LG, and HTC may have their own unique set of cheat codes designed for their devices. It's important to note that not all codes will work on every device, and using an incompatible code may have unintended consequences.

Can I use secret cheat codes to unlock premium features or paid apps for free?

Secret cheat codes for Android devices are generally designed for diagnostic, testing, and debugging purposes rather than unlocking premium features or paid apps for free. Attempting to use cheat codes to access paid content or features without proper authorization is not recommended, as it can lead to potential security risks, legal consequences, and violations of the app or service's terms of use.

What kind of features can I access with phone codes for Android devices?

The features or settings you can access with phone codes on your Android device depend on the specific code you enter. Some codes allow you to view device information, test different hardware components, and even reset your device to its factory settings.
Fix 50+ HTC 10 system issues like stuck on logo, app crashing, black screen, and so on.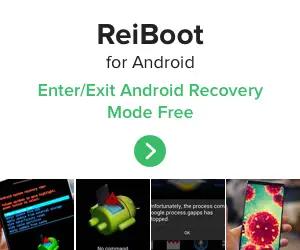 ---
About the author - Michel Pinson
Michel Pinson is a Travel enthusiast and Content Creator. Merging passion for education and exploration, he iscommitted to sharing knowledge and inspiring others through captivating educational content. Bringing the world closer together by empowering individuals with global expertise and a sense of wanderlust.
---
Explore Your Business Potential: Discover Our Range of Transformative Courses Today!
Unveil the power of knowledge with our diverse array of courses, from Operational Procurement in S/4HANA to SEO essentials. Elevate your expertise and drive success in your business ventures.
Get your course
---
---