As expected, not every Android smartphone gets a quality pull mobile Fortnite. Even some of the flagships on the list of iron compatible (not to mention middle class models) sometimes have to manually pull up the performance.
---
---
Get Epic Games Fortnite on Android mobile
As expected, not every Android smartphone gets a quality pull mobile Fortnite. Even some of the flagships on the list of iron compatible (not to mention middle class models) sometimes have to manually pull up the performance.
Otherwise, the game suddenly starts to slow down, and the most unpleasant thing is that it doesn't work properly to hit the right one and/or the right one. But that's not the only problem. As you know, at school or at work, a firewall can block Fortnite. If you face such a problem, read how to solve it and play Fortnite Unlocked
How To: Get Fortnite Unblocked at School or Work | Fortnite VPN
Now you know how to play unblocked Fortnite on your mobile device. So we think it's appropriate to tell about what and how you can turn on/off in Android, so that even such a resource-intensive toy like Fortnite Mobile will work much better. Okay:
#1 - FORTNITE ON ANDROID: TURN ON FLIGHT MODE AND GO TO WI-FI
...especially if your smartphone isn't exactly top of the line. But with Fortnite, even a flagship requires a stable Internet connection, which we know the mobile operator can not always and everywhere provide. It's not like Pokémon to catch. It's a bit of a podzavis - and the opponent is already celebrating another victory. That's why only Wi-Fi! Moreover, for warranty you can even first activate Flight Mode in your smartphone and only then connect to the  WiFi network   (so you completely disable mobile Internet and play only via Wi-Fi).
#2 - FORTNITE ON ANDROID: DISABLE AUTO UPDATE
Most mobile users remember that the function of automatic downloading of updates when connecting to the  WiFi network   is enabled by default in their smartphones during the game (and then not immediately). When Fortnite begins to ruthlessly stupid, as the device began to download an update for one of the applications. This, clear business, is not good.
So open the application Play Market, go to the menu (button with 3 strips or svyapnut from the left edge of the screen), tap Settings, then - Auto update applications and in the window that appeared - Never. Now until you turn on the auto update, the system resources for downloading updates for applications will not be spent.
#3 - FORTNITE ON ANDROID: GAME MODE
This is a standard feature of many smartphones (Samsung, Razer, OnePlus, Huawei, Sony, etc.) and greatly simplifies the configuration of the system to work with heavy gaming applications, chatting with Fortnite Mobile. Turning on the game mode is also easy. For example, in any of the latest Galaxy for this:
go to Settings;
tap Device maintenance.
then tap Performance Mode;
select Game in the list and click Apply.
Photo by YTCount on Unsplash
By the way, if you run Galaxy Fortnite through the Game Launcher application, then right in the game from the separate menu (the button will appear on the left side of the navigation bar) you can also enable the screen recording function, take a screenshot, disable notifications during the game (except for incoming call notifications), etc.
Game modes on other smartphones look a bit different (OnePlus 5, say, it's a bit simpler), the functionality may not be as extensive and they switch on differently, but they work about the same. That is, they allow you to quickly optimize system resources for the game and play more comfortably.
#4 - FORTNITE ON ANDROID: FORCED 4X MSAA.
If you notice that the graphics quality in Fortnite is obviously low, you can try to solve the problem with one of the hidden features of the Android OS. It is called multiple anti-aliasing sampling (or 4x MSAA for short) and allows you to improve the graphics quality in OpenGL ES 2.0 games and applications. In fact, 4x MSAA makes the game work at a resolution that is four times the size of the display, but compresses the picture under the parameters of the display, thus increasing its expressiveness and smoothness of display.
It turns on 4x MSAA in the section For developers (Developer settings) of Android (first we unlock it, then tap Settings -> For developers -> Hardware development -> Enable 4x MSAA).
But there are a couple of important points. First, 4x MSAA requires more processing power and accelerates the battery consumption, but the game really goes more smoothly and the graphics is less. Secondly, if you turn on 4x MSAA, you need to disable Debug via USB function (also in For developers section).
#5 - FORTNITE ON ANDROID: MINIMIZE ALL BACKGROUND SYSTEM PROCESSES
Android has special functions for this, Do not save actions and Background Process Limit. Both are activated in the Applications subsection of the For developers section of the Settings section of your smartphone.
First, Don't save actions automatically closes any unused application, freeing up the operation for Fortnite (but also disables multitasking and can knock out the game exactly as soon as you switch from it to another screen).
The second, Background Process Limit, allows you to limit the number of processes that your smartphone will run in the background while you play fortnite. I.e. in fact, it will also turn off everything superfluous and release the operating system for playing.
Well, there you go. And in conclusion we would like to note that for Fortnite, and for other popular resource-intensive mobile toys iron, that is, smartphones, of course, also require the appropriate level. And many manufacturers produce gaming models, originally optimized for the needs of modern mobile gaming. At Razer Phone, for example, the refresh rate can be raised to 120 Hz, the Galaxy Note 9 cooling system improved and storage capacity increased. However, to play Fortnite properly, you don't have to spend on the new flagship right away. As practice shows, the techniques listed in this post are quite enough to make the game with a decent quality worked on, say, not flagships.
So we told you how to play Fortnite on your phone. Use these simple instructions whenever you want to play your favorite game again. This way to play unlocked Fortnite on your mobile device can make your life easier.
Photo by Alex Haney on Unsplash
Main picture credit: Photo by Sean Do on Unsplash
Frequently Asked Questions
Is WiFi required to play Fortnite on Android?

This game requires a stable internet connection, so only Wi-Fi must be used. What's more, to be sure, you can even activate Flight Mode on your smartphone first, and only then connect to a WiFi network (so it's better to turn off mobile data completely and play only via WiFi).
Fix 50+ Android system issues like stuck on logo, app crashing, black screen, and so on.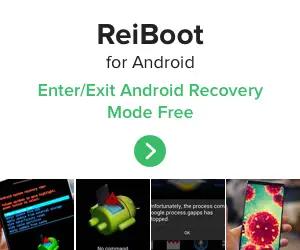 ---
---