---
---
Restore Apple iPhone from backup
There are two ways to  backup and restore ‌  an Apple iPhone, either from an iTunes backup with computer access, or from iCloud backup with WiFi connection.
These methods will only work if the Apple iPhone has previously been successfully backed-up, using one of the corresponding backup method.
The  backup and restore ‌  option will delete current data on the phone, and replace it with the data from the backup. Therefore, before starting this operation, make sure that all important data have been saved on another device, such as your computer, or it will be definitely lost.
Restore your iPhone, iPad, or iPod touch from a backup
Restore Apple iPhone from iTunes
The recommended method for an Apple iPhone restore and restore is to use an iTunes local backup, as this method is faster and more secure than using iCloud.
To do so, start by making sure that the latest version of iTunes has been installed on your computer.
Then, connect your Apple iPhone to the computer. This computer must have the required backup on the local hard drive in order for the procedure to work.
Select the connected Apple iPhone device, and, in Settings > Summary, find the right backup version to use, based on date and file size.
Click restore backup on the correct one to start to process of restoring a saved backup on your Apple iPhone.
If necessary, you might be asked to enter the password corresponding to the selected encrypted backup.
Make sure your device stays connected to the computer during the whole operation, as disconnecting it might render it unusable.
The Apple iPhone will restart by itself at the end of the backup process, and should be kept connected to the computer.
After a full restart, it will sync with the computer. Only after the synchronization operation is complete you disconnect the Apple iPhone from the computer.
iTunes - Upgrade to Get iTunes Now - Apple
Restore Apple iPhone from iCloud
Without any computer access, the iCloud is the solution to use. It might take slightly longer than an iTunes backup and restore, and necessitates a working WiFi connection.
Refrain from doing it from a  mobile data ‌  connection, or it might cost a lot of data, depending on your carrier  mobile data ‌  cost.
To perform the  backup and restore ‌  from iCloud, start by going in Settings > General > Reset.
Here, select the erase all content and settings option, to first reset your phone before perform the restore operation.
You might be required to enter your Apple ID for this operation.
After then, the Apple iPhone will restart by itself, and display the Apple logo once done.
The restart operation finished, follow the setups steps until the setup iPhone screen.
There, an option to restore from iCloud backup will be available, select it to continue.
The Apple iPhone will take as necessary as needed to restore itself from iCloud, during which it must stay connected to WiFi, and if possible to a power plug to make sure that it doesn't run out of battery during the process.
iCloud is built into every Apple device. That means all your stuff — photos, files, notes, and more — is safe, up to date, and available wherever you are.
How to restore iPhone from a backup
open menu Settings > iCloud > Manage Storage > backups,
select the device and the latest backup,
in menu Settings > General > Reset, select Erase all content and settings,
in the Apps and Data screen select the  restore from iCloud ‌  backup option,
sign in on iCloud, and choose which  backup and restore ‌  to restore iPhone from a backup.
How to Restore iPhone from Previous Backup (iOS 12 Included)?
How to restore iPhone from a backup
Fix 150+ Apple iPhone System Problems, like Boot Loop, Apple Logo, Stuck, Update and more.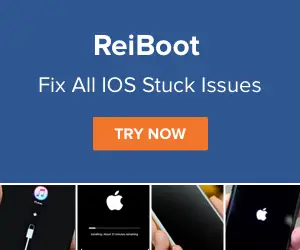 ---
---
---
---