---
---
How to backup Apple iPhone to iCloud
Two methods to backup and restore your Apple iPhone to iCloud are available, either using the iTunes program, which necessitates access to a computer, or using iCloud directly.
It is generally recommended to use a computer and iTunes, as this method is more secure and has less changes to fail for different reason, or to generate a data error at some point.
How to back up your iPhone, iPad, and iPod touch
How to backup Apple iPhone to iTunes
The preferred method, which actually doesn't needs an iCloud account, can be used when the Apple iPhone has been connected to a computer, and the iTunes program has been installed.
Doing so will backup, meaning create a one time copy of your phone content, that can be recovered later in case of issue, and save it on the computer.
First of all, download the latest iTunes version, to avoid any problem in the next steps.
Then, connect your Apple iPhone at your computer using the USB cable.
Open your iTunes and select the Back up Now option, under Summary > Settings.
The backup will take some time depending on your Apple iPhone and your computer speed, but also on the amount of data to backup.
Once it is over, the latest backups date will be updated with current date of the backup, and can be used anytime to restore data on your Apple iPhone device.
iTunes - Upgrade to Get iTunes Now - Apple
How to backup Apple iPhone to iCloud
If you do not have access to a computer, and cannot use iTunes to backup your precious Apple iPhone, another option to perform a backup is to backup on iCloud service.
As this might use a lot of data, and take a lot of time, it is only recommended to perform this operation when connected to a correct  WiFi network ‌  connection.
If you use  mobile data ‌  for this operation, you might end up paying a lot of money for the  mobile data ‌  used in that operation.
The  iCloud backup ‌  is however pretty straightforward when a proper  WiFi connection ‌  is available, using below steps.
Start by going in the Settings > iCloud > Backup, where you will reach a backup menu.
Make sure that the  iCloud backup ‌  option is activated, by turning the button to green status, with a swipe to the right.
Tap backup now. You must stay connected to your WiFi during the whole operation, which total time depends on the amount of data to backup on your phone, your network connection speed, but also the iCloud service availability.
The progress is visible and the backup completion will be displayed.
After the backup is complete, the backup date will be visible in that same  iCloud backup ‌  screen on your Apple iPhone.
iCloud is built into every Apple device. That means all your stuff — photos, files, notes, and more — is safe, up to date, and available wherever you are.
How to save my iPhone to iCloud
start by connecting your device to a WiFi network,
go to settings > iCloud > backup, and make sure that the  iCloud backup ‌  is actually turned on,
tap on backup now to start the backup,
check backup by going to settings > iCloud > Storage > Manage storage. Check that the latest backup is listed.
apple icloud backup storage
Fix 150+ Apple iPhone System Problems, like Boot Loop, Apple Logo, Stuck, Update and more.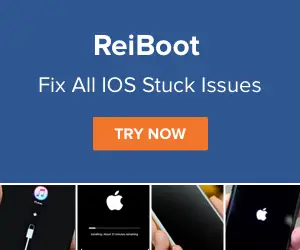 ---
---
---
---