---
---
Remove the virus popup on Apple iPhone 5s
When a popup on the Apple iPhone 5s tells to call a number that you do not know, never call it, it is most likely a scam or a virus. Instead, get rid of it by clearing your browser temporary Internet files in settings > SAFARI > privacy and security > clear history and website data.
This will delete from the phone the files that your phone has kept while you were browsing Internet, and that the fake virus is using to send you fake information about your infected phone.
Force restart Apple iPhone 5s
Start by force restarting your Apple iPhone 5s, by holding the power and volume down buttons for 5 seconds. This is necessary as the popup is blocking access to the Apple iPhone 5s settings.
SAFARI browser settings Apple iPhone 5s
When it is turned off, you can turn in back on, and, once on the Apple iPhone 5s main screen, go to settings > SAFARI.
This is the Internet browser settings.
Clear web history and cache Apple iPhone 5s
Now, scroll down to the privacy and security section, in which a menu option clear history and website data is available.
Tap on the clear history and website data to delete the web history and cache data of your Apple iPhone 5s Internet browser.
Clear cookies and data Apple iPhone 5s
A confirmation will be prompted on the Apple iPhone 5s to ask validation to clear history and cache data, which you should accept.
Now, turn your phone off and back on again, and the popup should have disappeared!
What is cache on Apple iPhone 5s
The cache, also called web history or cache data, is created when you are browsing Internet on your Apple iPhone 5s.
All files downloaded, such as web pages, images, and website identification information, are stored on your phone, so the next time you visit the same site, your Apple iPhone 5s does not have to download all data.
These information are also used by the websites to identify your phone, and sometimes send viruses or unwanted spam popup on your Apple iPhone 5s.
This is why clearing this information will solve the issue.
5 Super-Specific iPhone Tricks You Need To Know Right Now
What Happens When You Clear Cached Data on iPhone?
How to clear the cache on iPhone or iPad
How to clear cache on iPhone and why you'd want to
OH NOES! My iPhone has a virus! My computer remains infected!
Fix 150+ Apple iPhone 5s System Problems, like Boot Loop, Apple Logo, Stuck, Update and more.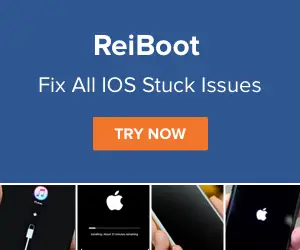 ---
---
---
---