---
---
Lost phone: what to do? How to locate a lost Yezz Andy 4E4 phone?
So, you've lost your phone, and are not sure what to do? There are ways to actually recover your phone, and in worst case, to make sure that the data won't be accessible by whoever got possession of your on your behalf.
Here what you can do to use Android locate my phone service to actually recover a lost phone, and in some situations these help smartphone tips can even help you recover your phone, by either locating it physically, or having someone bringing it back to you.
Ring your lost phone, try to negotiate a delivery
First step, get access to another phone - or computer if you don't have any other phone, and try to call yourself with any service you can find, such as SIM call, Whatsapp call, Viber call, Signal call, anything that works - hopefully, someone will hear it ring, and will be nice enough to negotiate a delivery with you.
It might help to offer a reward, as in any case there is not much to do with a locked phone, and for example, if you forgot your phone in a taxi like it happened to use last weekend - the taxi might be nice enough to bring back your phone.
Use Android locate my phone service to see where it is
The next step is to use the Android locate my phone service that will directly contact your phone, and if connected to mobile network or a WiFi, will display a message on the lost phone's screen, and display your phone location if you're logged in on the same Google account both on your lost phone and on your computer.
In any case, you should be able to have an idea about where your phone is located by looking at its geographical location, and eventually finding out if you lost your phone at home or an other familiar location, and can recover your lost phone yourself, or if you lost it somewhere else.
If the phone is lost in an unknown location, than it might be better to use Google  Find My Device ‌  for further action.
Lock your Yezz Andy 4E4 smartphone remotely
If your Yezz Andy 4E4 phone is lost in an unknown location, then go right away to Google Find my device, after having tried to contact it.
While there is no way to directly lock your phone, as it must be done automatically in advance by using security options such as PIN lock, auto lock after a few minutes, or password lock, there are several options that you can use - all from the Google  Find My Device ‌  dashboard.
Put a message on your locked Yezz Andy 4E4 phone
The first step might be to secure your device by locking it up, signing out of your Google account, and displaying a message on the lost Yezz Andy 4E4 screen: for example, with your current address or other contact number and monetary reward for bringing your lost Yezz Andy 4E4 phone back to you.
If you have forgot phone in taxi for example, the taxi driver might see this message and try to contact you, and eventually bring back your phone.
In our case, that is what happened: the taxi driver brought back our lost Yezz Andy 4E4 phone home in exchange of a small $15 reward, and the phone was there with its locked screen.
Ring an alarm on your lost Yezz Andy 4E4 phone
However, it might not always be easy to get your phone back - and if you either can't locate it exactly, or want to bother anyone that might have stolen your phone, a good idea might be to force your lost phone to ring for 5 minutes, even if it was set on silent, by using the play sound option of Google Find My Device.
If your phone was lost under a sofa or another piece of furniture, you should easily be able to locate it that way.
Erase data on your lost Yezz Andy 4E4 phone
Finally, if no option worked to recover your lost phone and you believe you will never be able to see it ever again, your last resort is to erase your device.
You won't be able to locate your device anymore, but at least nobody will be able to access your content or your accounts, even using programs such as  Tenorshare 4uKey Android unlocker tool ‌  that can unlock any Yezz Andy 4E4 phone without knowing the pattern, PIN or password.
After that, consider getting a new cheap Android phone online to replace your lost phone, you will be able to recover all data that has been saved on your Google account, such as your pictures on Google photos and your contacts from your Google account by logging back on your account.
Fix 50+ Yezz Andy 4E4 system issues like stuck on logo, app crashing, black screen, and so on.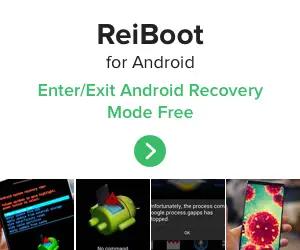 ---
---
---
---